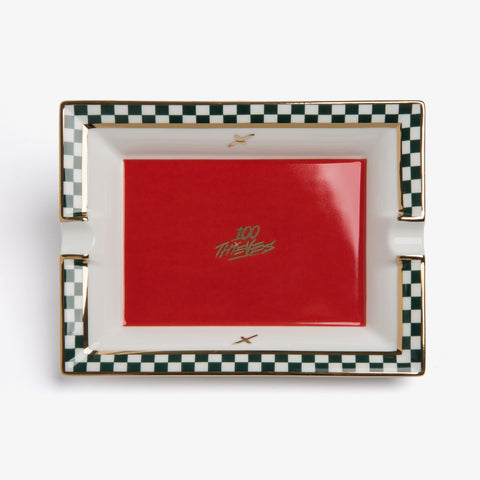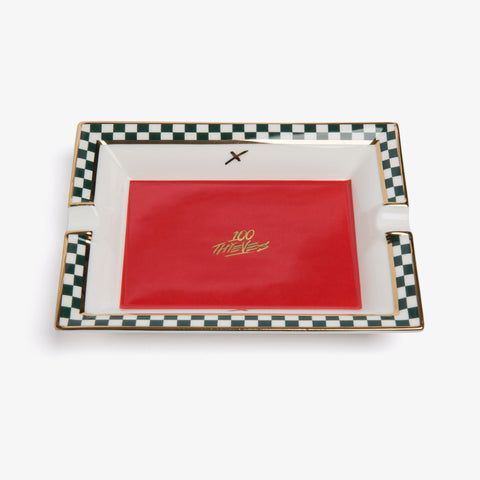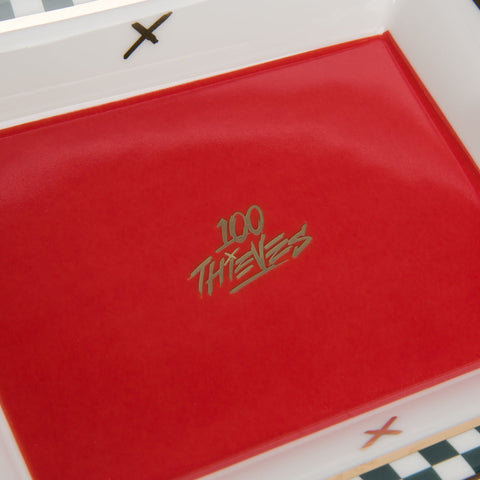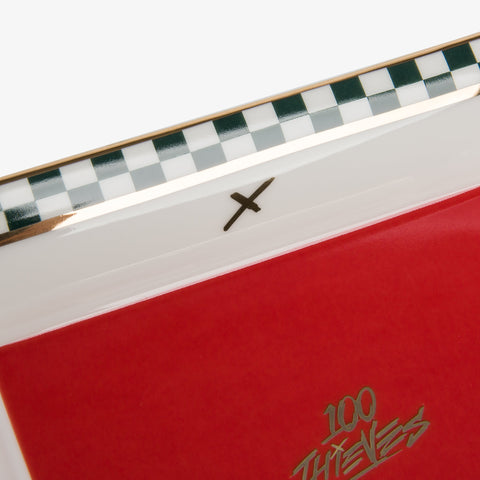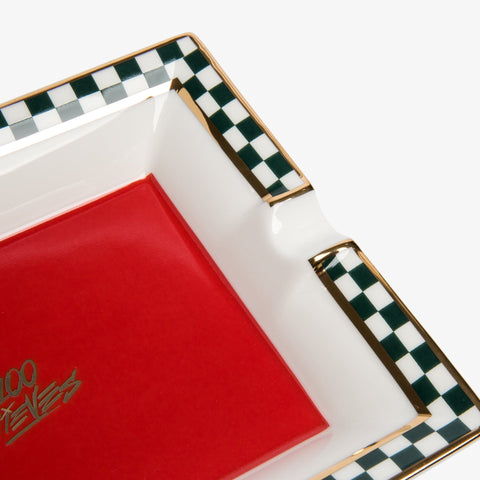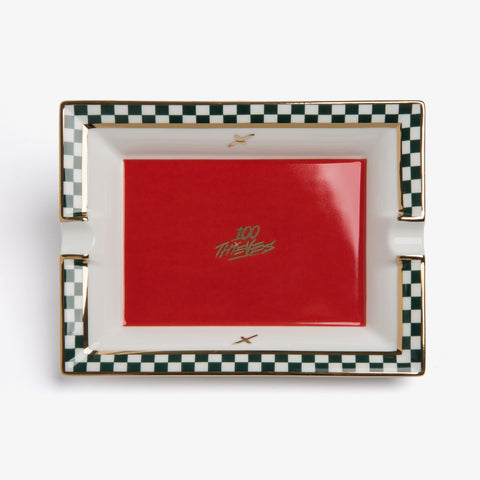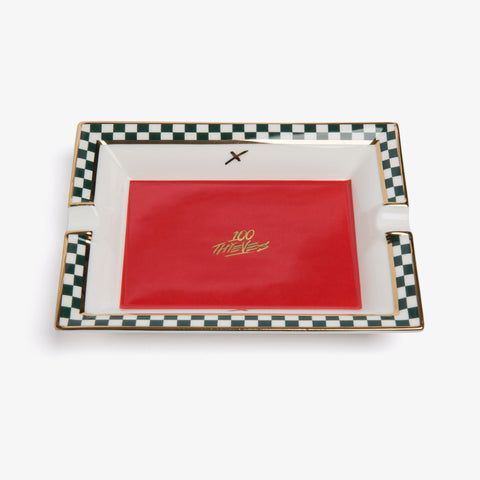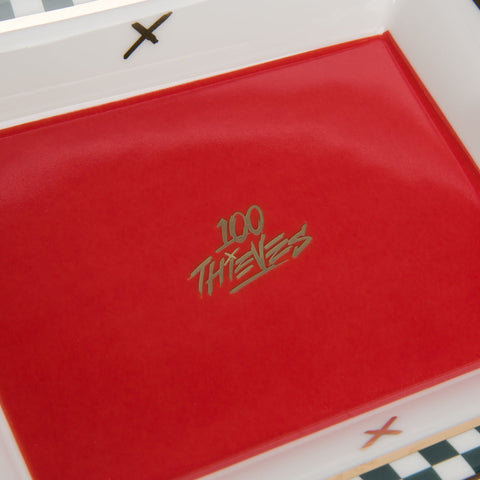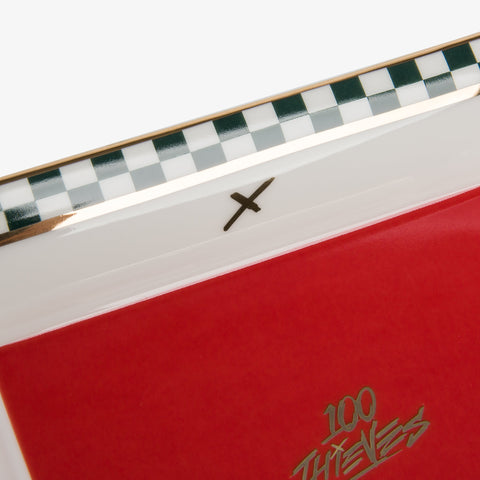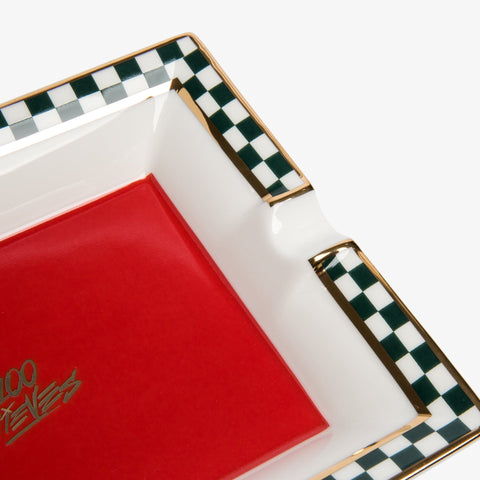 Crafted from premium ceramic, this tray exudes luxury and style. Adorned with intricate gold foil accents and a checkered edge print, it showcases impeccable attention to detail. The rich red bottom adds a bold touch, making it a statement piece for any space. Measuring 6" x 7.5" x 1.46", this tray is both functional and visually stunning. Elevate your home decor with the Livery Ceramic Tray.
Features:
- Premium ceramic
- Gold foil accents
- Checkered edge print
- Rich red bottom
- Custom branded box
- 6" x 7.5" x 1.46"

LIMIT 1 PER CUSTOMER
FOR ALL INTERNATIONAL ORDERS, CUSTOMERS WILL BE RESPONSIBLE FOR ANY ADDITIONAL LOCAL CUSTOMS FEES AND DUTIES.
NOTE: WE WILL BE UNABLE TO ACCEPT RETURNS OR EXCHANGES FOR THIS ITEM.