Who we are
100 THIEVES IS THE PREMIUM LIFESTYLE BRAND FOR THE GAMING GENERATION.
100 thieves
OUR MISSION IS TO GIVE EVERY GAMER SOMETHING TO BE PROUD OF.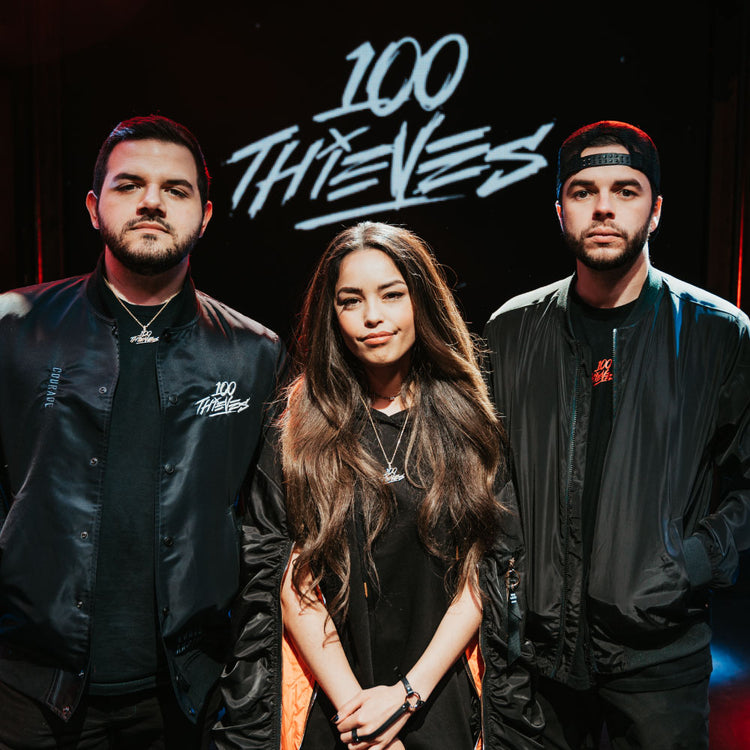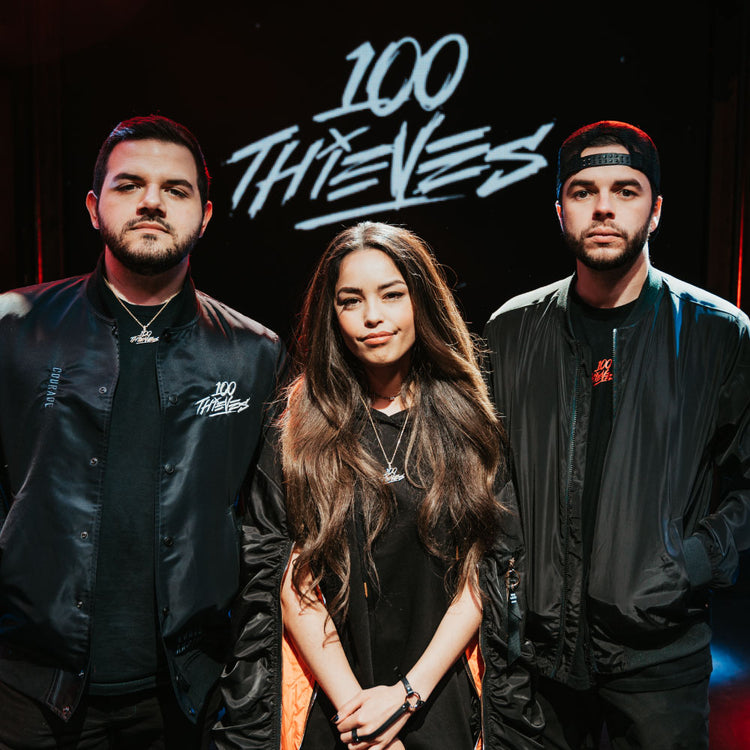 OUR PILLARS
CHAMPIONSHIP ESPORTS

The competitive drive for winning Championships is the foundation for all 100 Thieves esports teams. We field championship rosters in League of Legends, Call of Duty, Valorant and Apex Legends.

ENTERTAINMENT

100 Thieves is here to create unforgettable moments in gaming and culture. We bring forth some of the world's best creators together in unique ways that captivate the internet.

PREMIUM APPAREL

Apparel that bridges the gap between gaming and fashion, 100 Thieves Apparel transcends the boundary of what streetwear can be.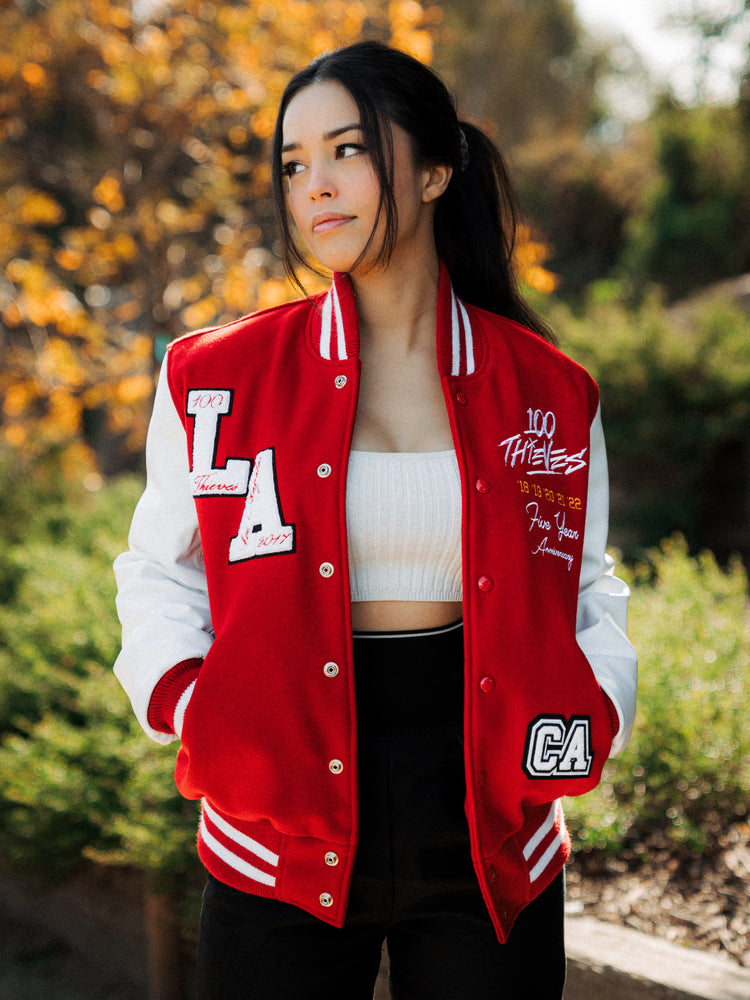 Our History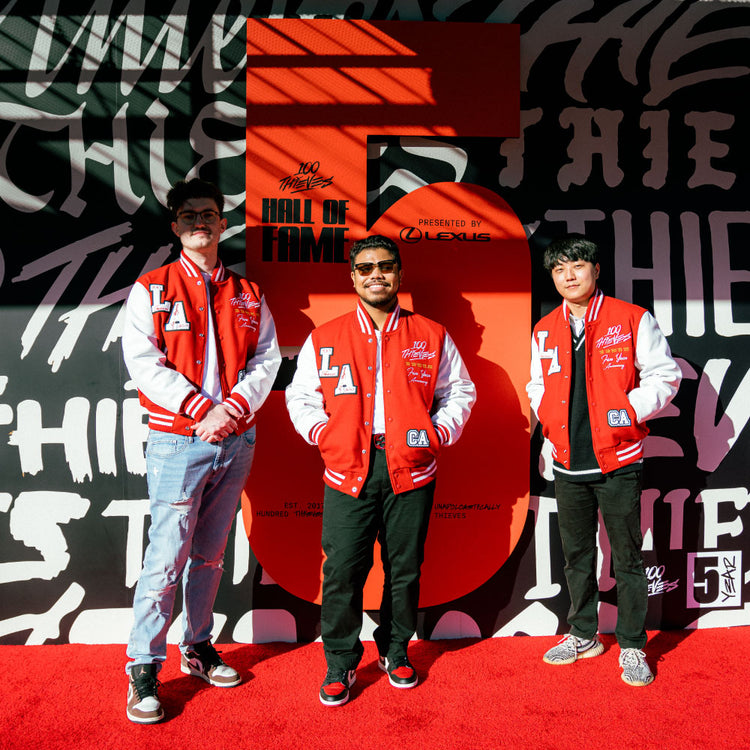 FIVE YEAR ANNIVERSARY
With Lexus, 100 Thieves celebrate their 5 Year Anniversary with an exclusive apparel collection and inducting Octane, Kenny, and SSumday to the 100 Thieves Hall of Fame.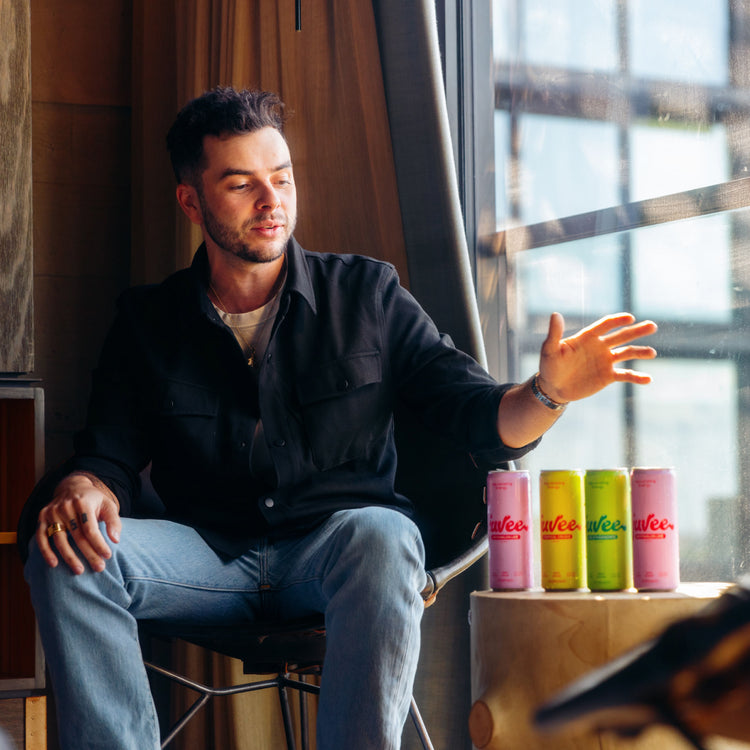 JUVEE LAUNCHES
Nadeshot launches the rejuvenating energy drink, Juvee. Power your play with Juvee - formulated to boost your energy, lift your mood, and up your immunity. Shop at Drinkjuvee.com.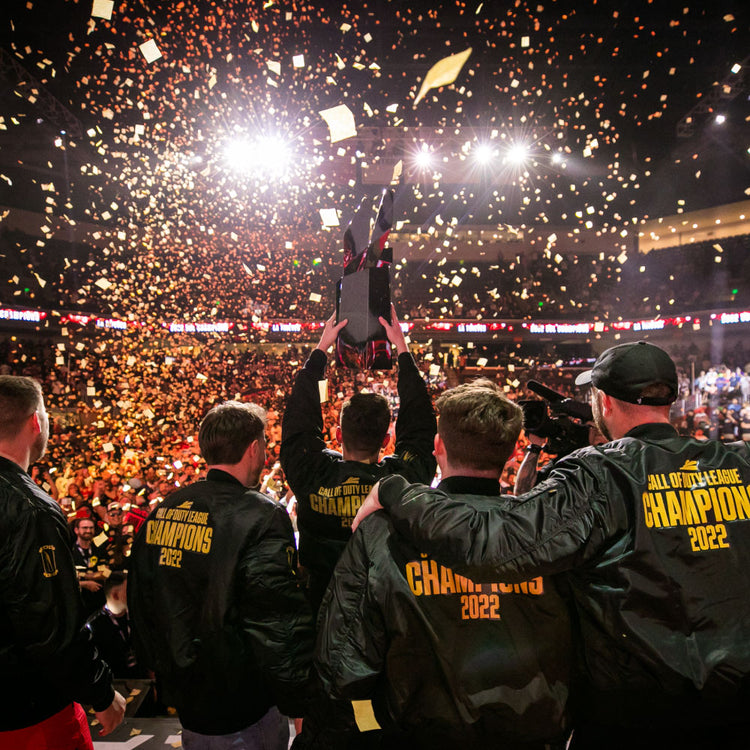 LA THIEVES 2022 world champions
LA Thieves comes back in a miracle season, winning back-to-back events: Major IV and Call of Duty Championship.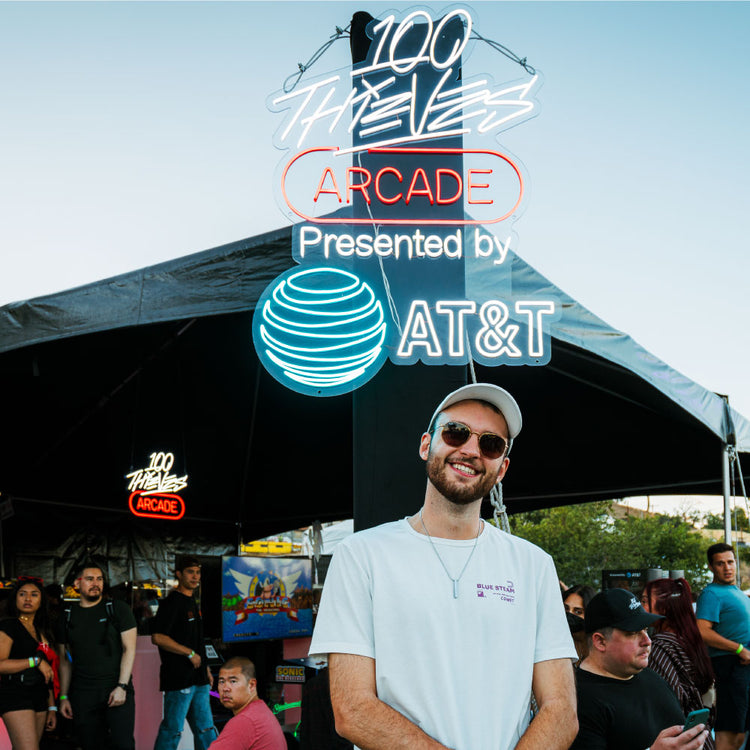 Zedd In The Park
With AT&T, 100 Thieves launches their experiential arcade at Zedd in The Park.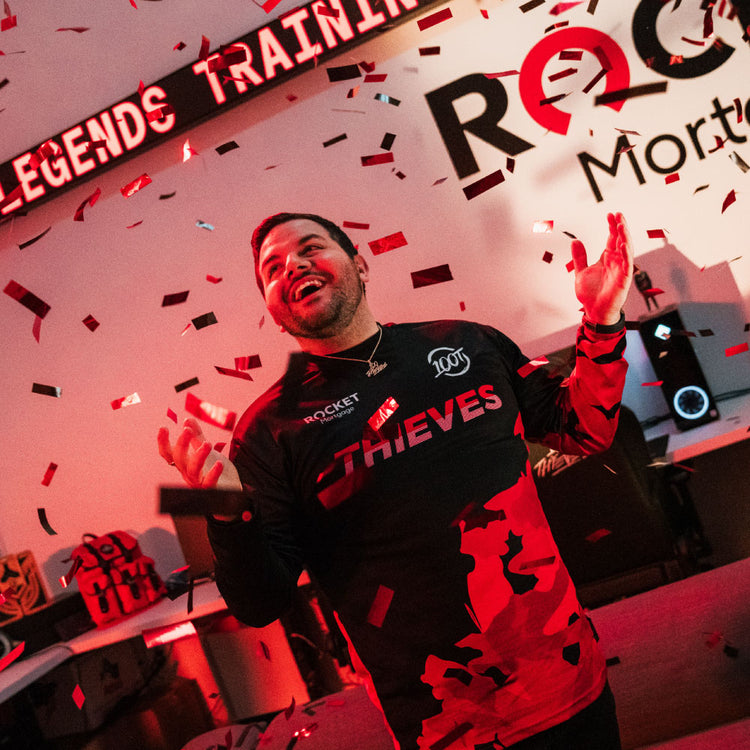 Forbes ranks 100 Thieves as the second most valuable and fastest growing esports org
Forbes recognizes 100 Thieves as the fast growing Esports organization, valued at #2 among all other organizations.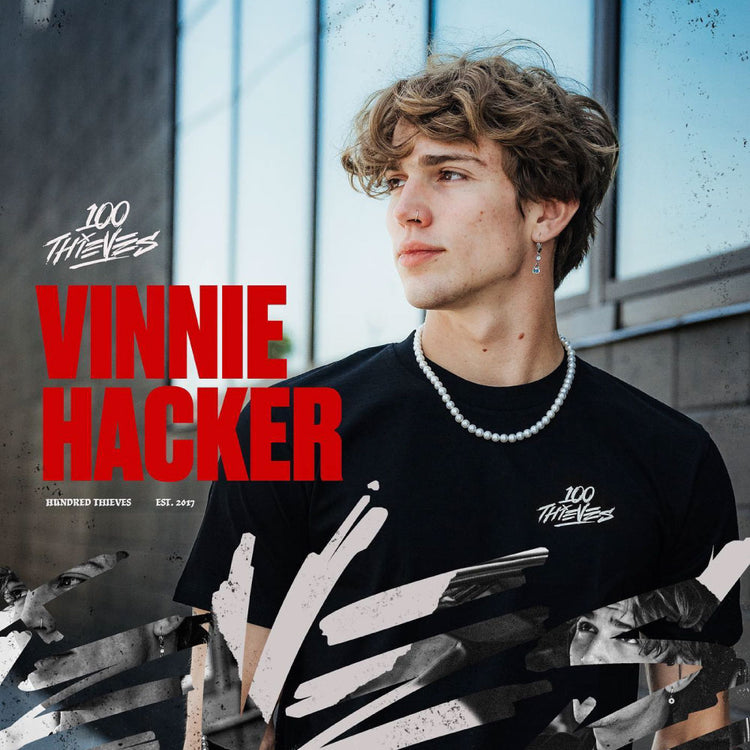 VINNIE HACKER JOINS 100 THIEVES
A TikTok phenomenon with a passion for gaming, Vinnie brings a fun and fearless spirit that inspires everyone, joining 100 Thieves as their newest content creator.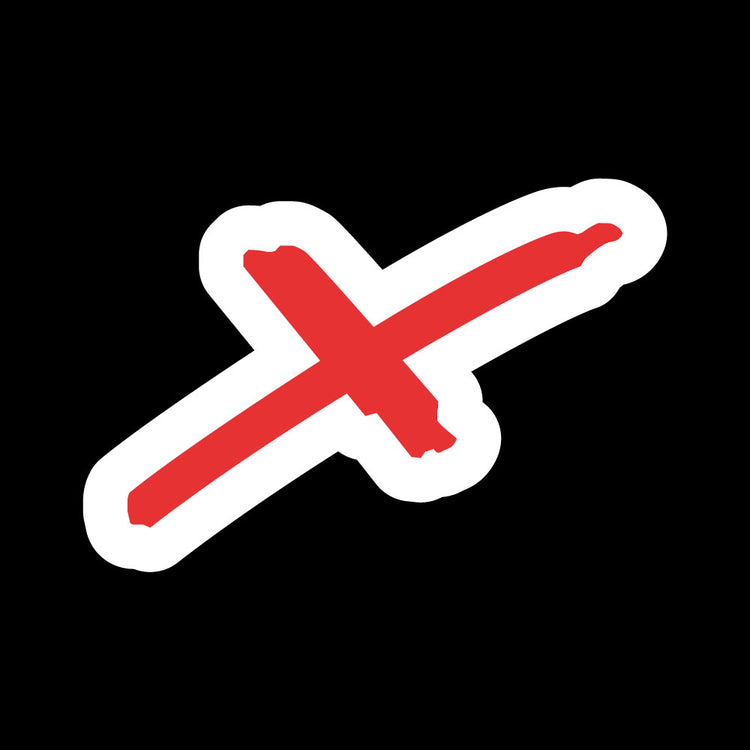 PROJECT X IS ANNOUNCED
100 Thieves announce Project X, a video game with 100 Thieves creators, pros, and the community.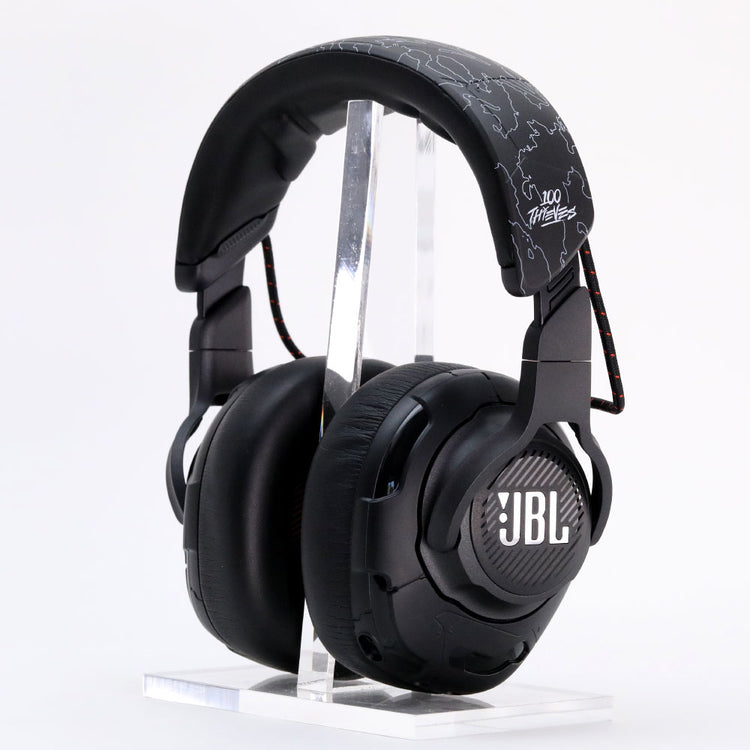 JBL X 100T LAUNCH
100 Thieves releases exclusive Quantum One gaming headset in partnership with JBL, with one of the largest launch party in gaming featuring Gunna.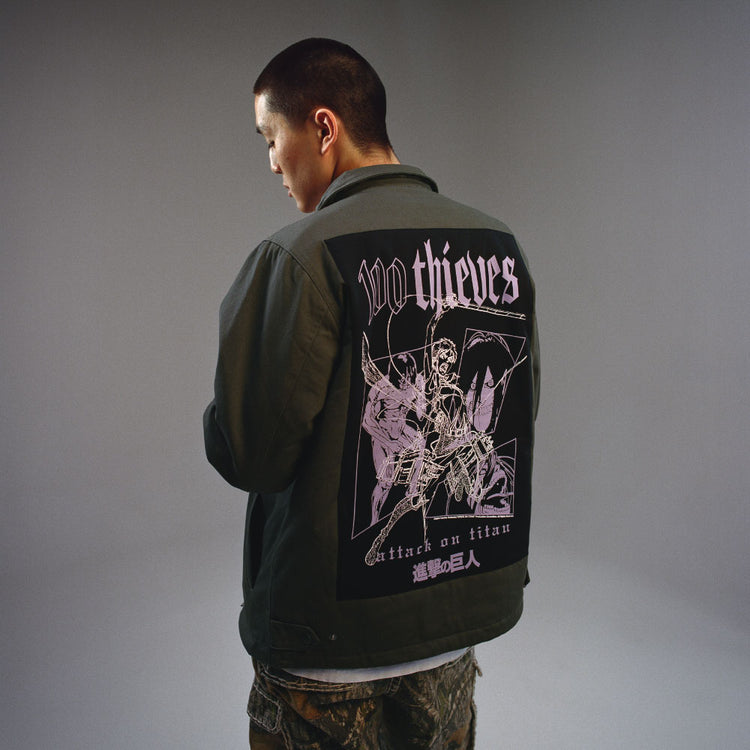 100T x Attack on Titan
Inspired and designed around the titular anime IP, this collaboration built the Attack on Titan universe into the world of gaming with a 13 piece apparel collection and a larger-than-life pop-up event.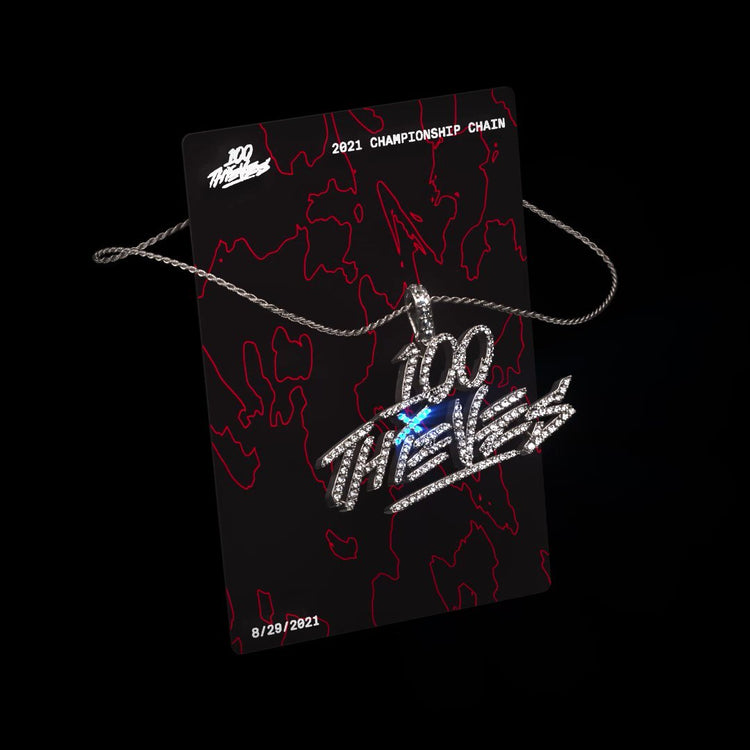 100 Thieves Launches Digital LCS Chain
To commemorate 100 Thieves winning NA LCS, we released a digital collectable that was claimed over 800,000 times.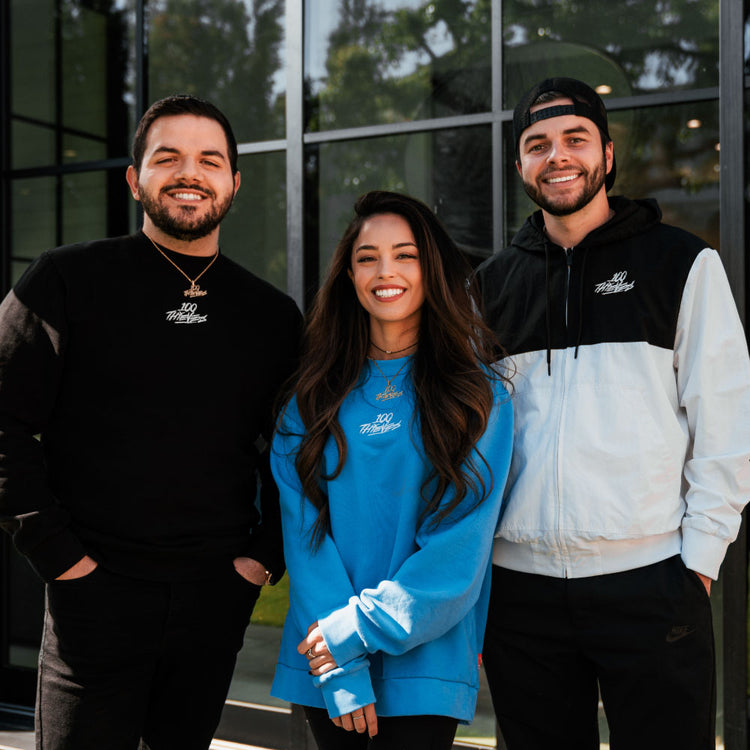 100 Thieves Raise $60M in Series C
In their largest round of funding, 100 Thieves raised $60M to grow their existing business and accelerate expansion.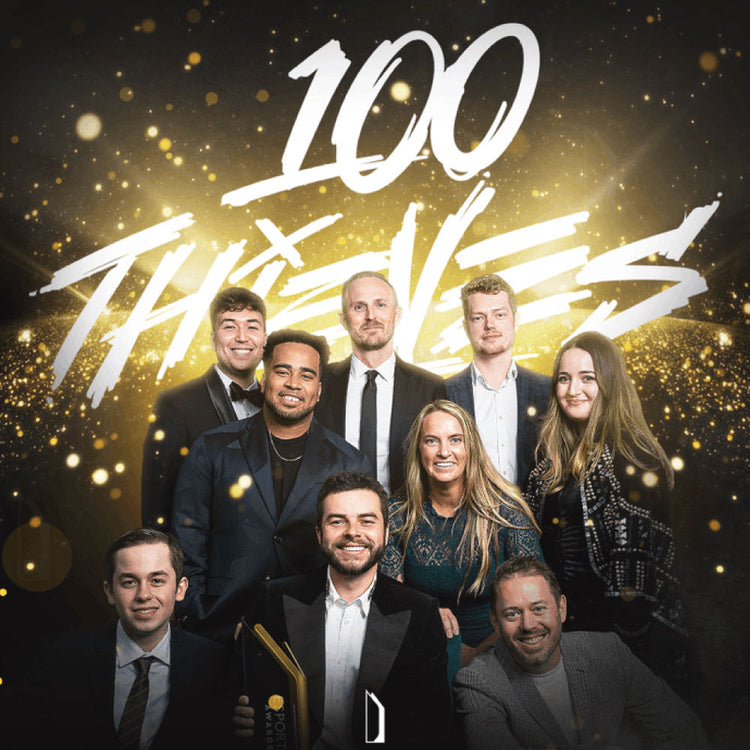 Crowned Esports Organization of the Year
100 Thieves take home Esports Organization of the Year at the Esports Awards, the most prestigious team award in esports.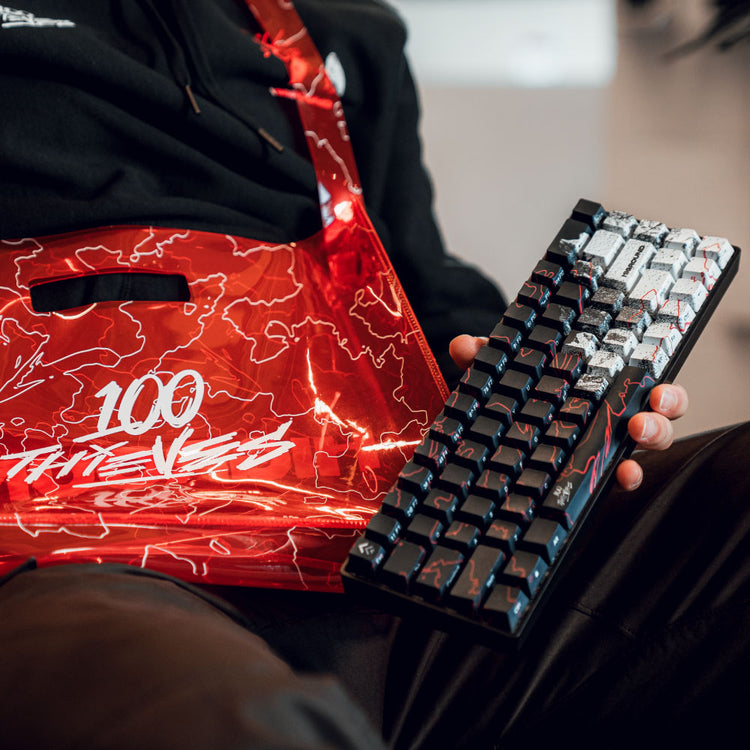 Higround is Acquired by 100 Thieves
Higround, a disrupter gaming peripheral brand, joins the 100 Thieves family.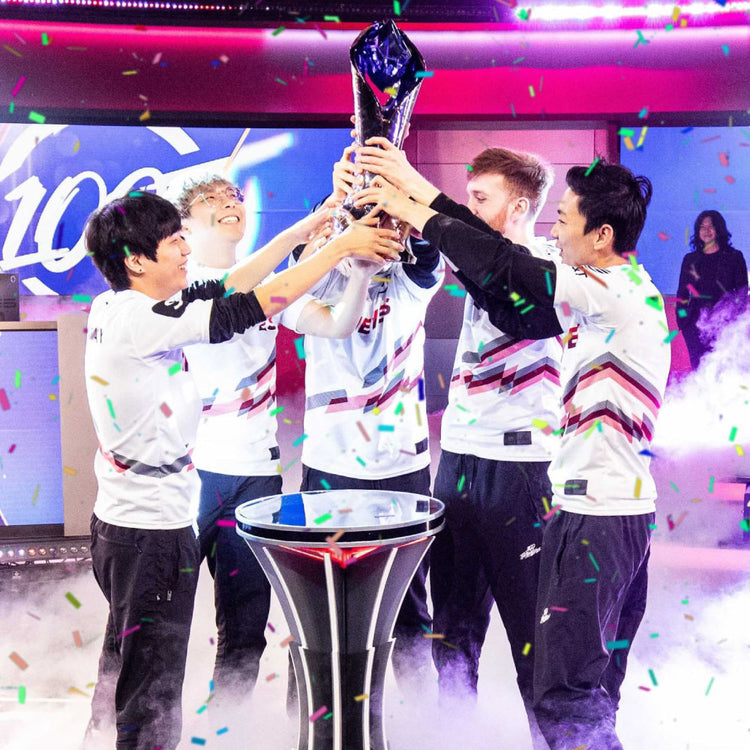 100 Thieves Wins NA League of Legends Championship
100 Thieves win the biggest esports title in North America: League of Legends.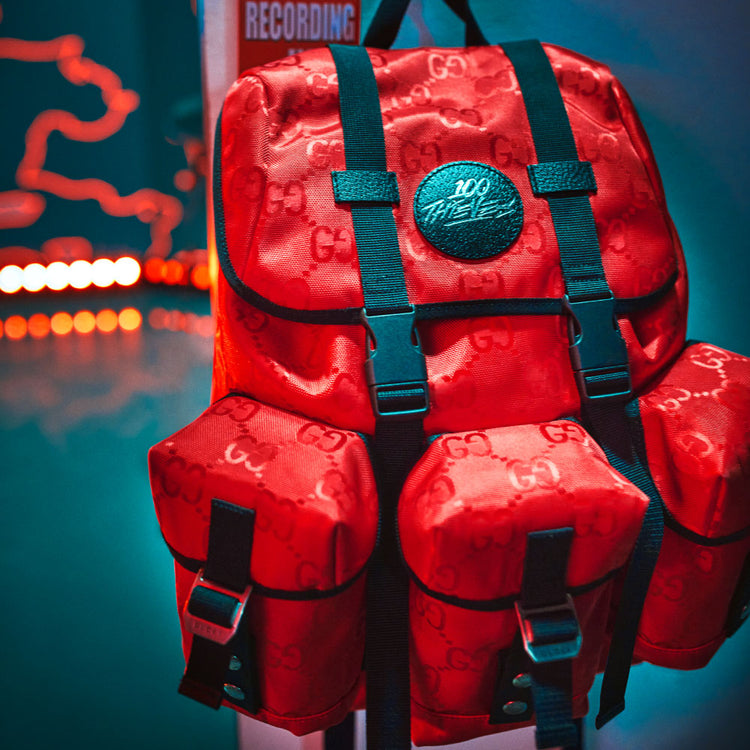 100T x Gucci Backpack Collab
Inspired and designed around the titular anime IP, this collaboration built the Attack on Titan universe into the world of gaming with a 13 piece apparel collection and a larger-than-life pop-up event.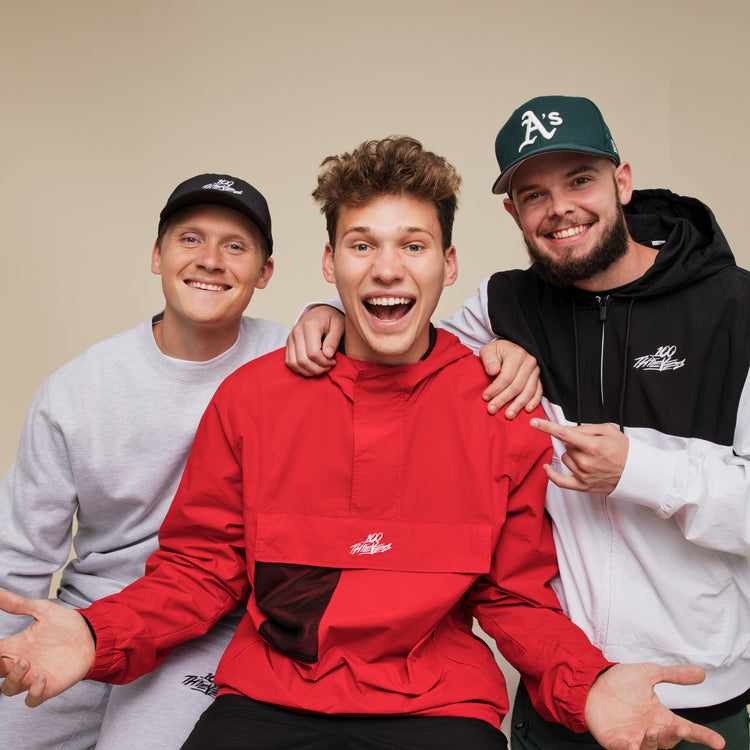 100 Thieves Launches their biggest apparel collection: Foundations
100 Thieves releases Foundations, a premium cut-and-sew apparel collection, the biggest apparel launch in gaming to date.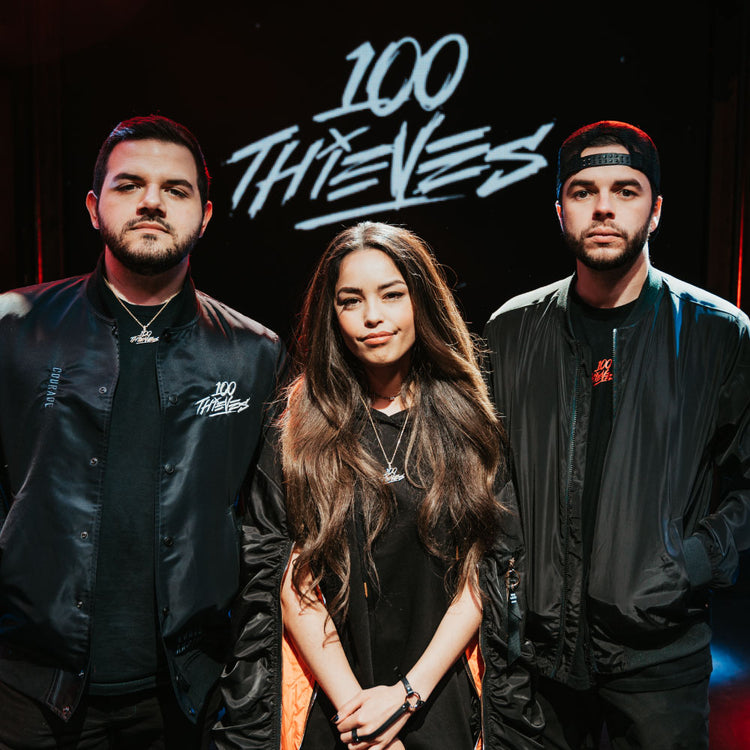 Courage & Valkyrae named co-owners
Courage & Valkyrae are named co-owners thanks to their amazing contributions to the 100 Thieves.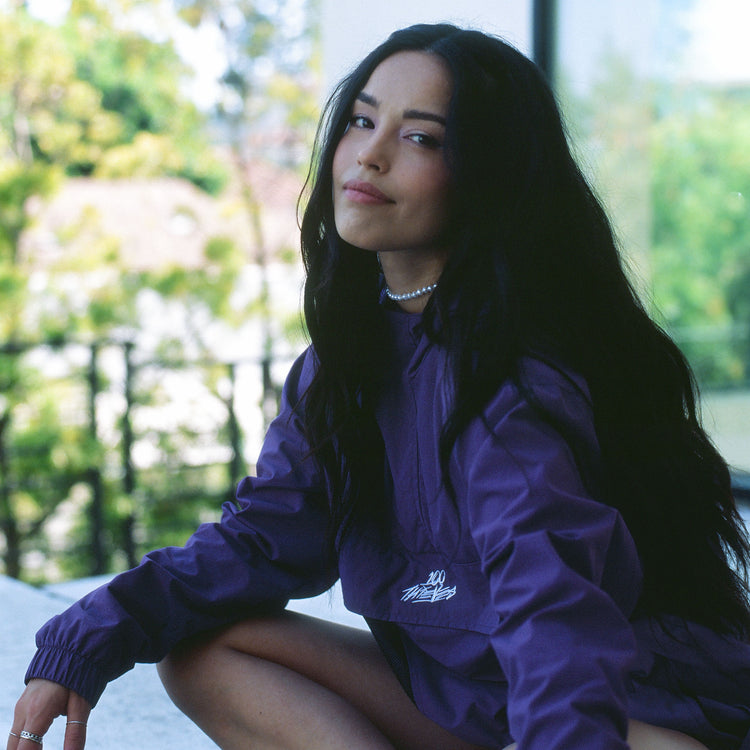 VALKYRAE NAMED CONTENT CREATOR OF THE YEAR
Valkyrae wins the biggest award any streamer can earn at The Game Awards, being the first woman to do so ever.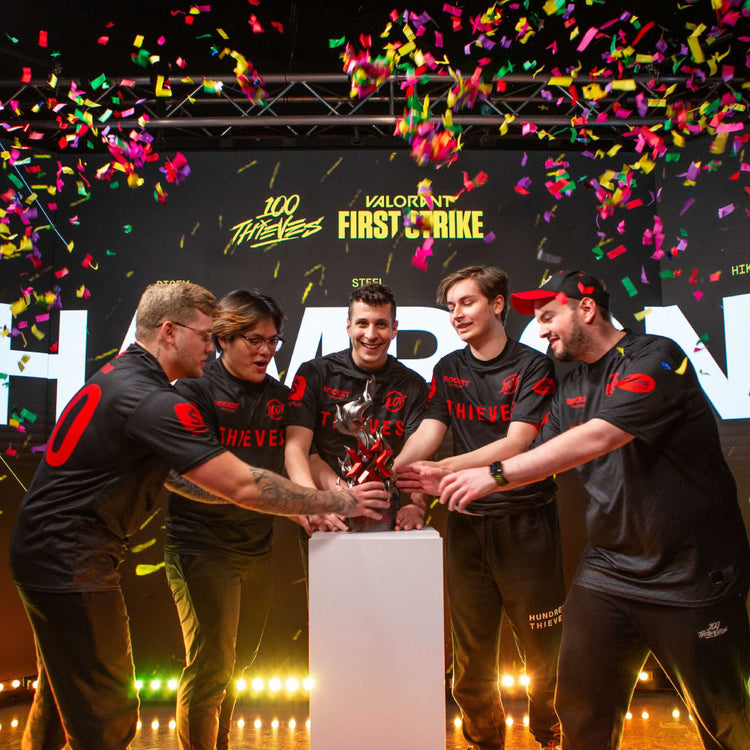 100 Thieves wins VALORANT First Strike Championship
100 Thieves wins first ever VALORANT Championship in North America in front of 300k Fans online.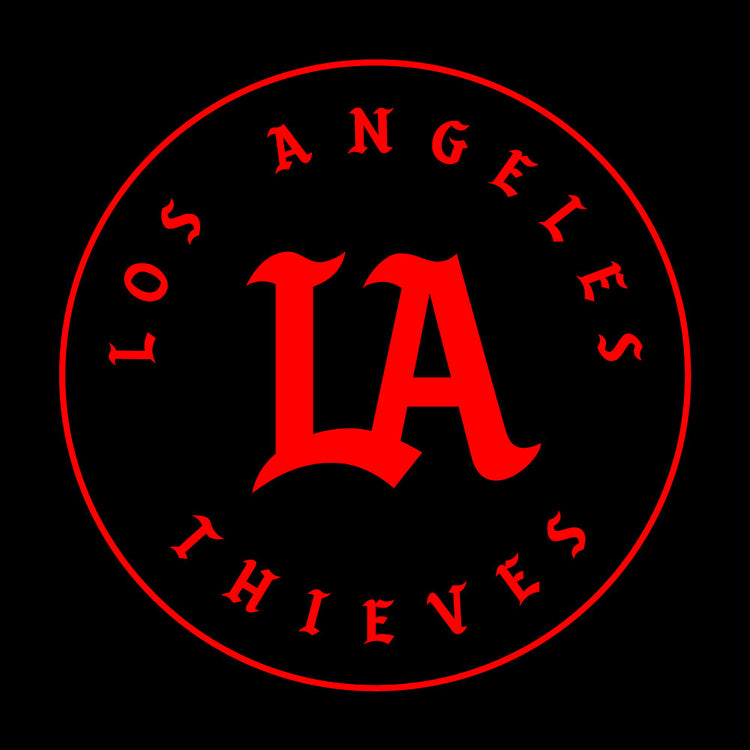 LA Thieves joins the Call Of Duty League as Official Franchise
A highly celebrated return to Call of Duty, 100 Thieves launched their Los Angeles Thieves franchise.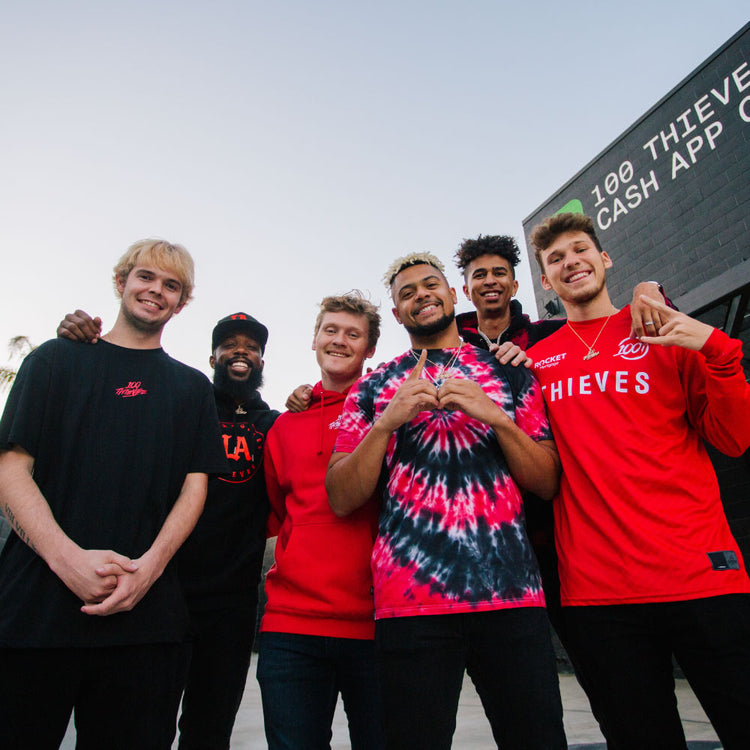 2Hype Joins 100 Thieves
YouTube basketball superstars 2Hype joins the org, bringing on-board 20M+ new followers to the world of gaming and entertainment.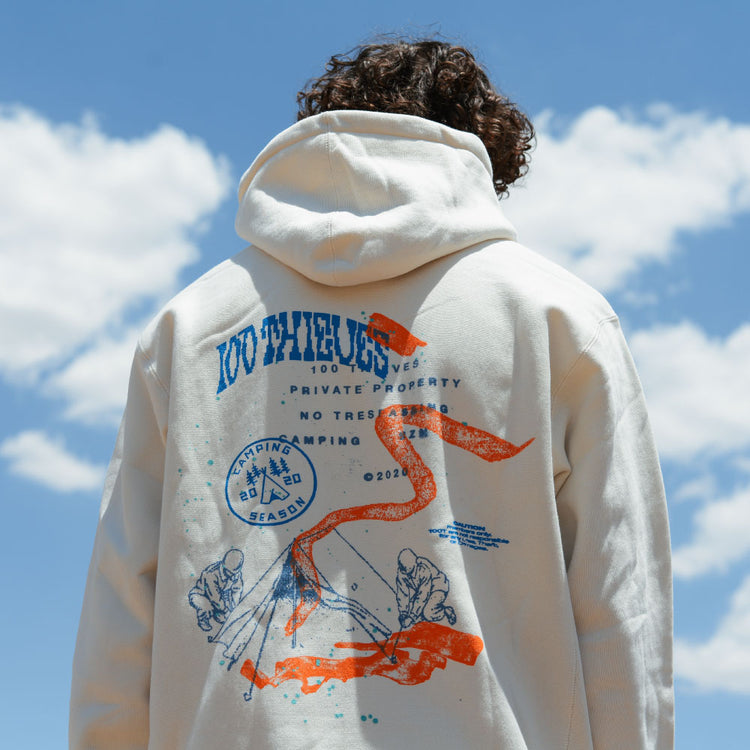 No Camping and Jam Apparel Drops
Two of 100 Thieves' largest apparel drops ever launched, both selling out within minutes.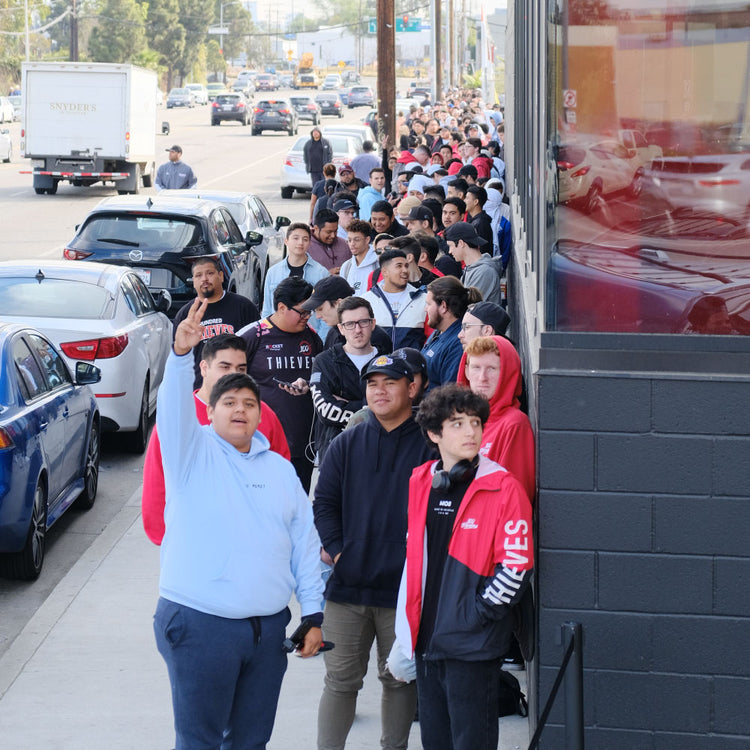 100 Thieves Launches first retail apparel drop
100 Thieves releases the Numbers collection at its first ever pop-up - with fans camping out 24 hours in advance and a 4 hour line to get in.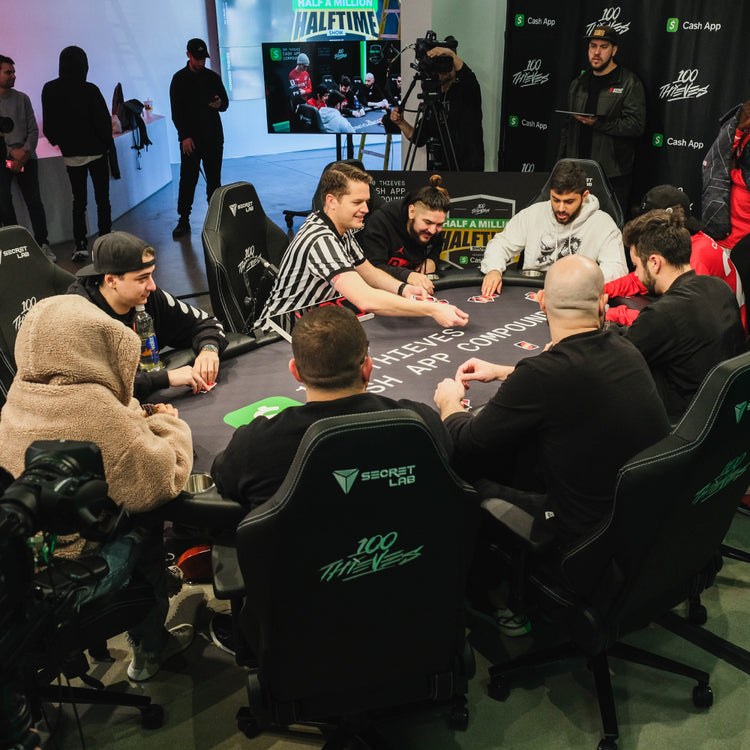 100 Thieves hosted the Half Million Halftime
100 Thieves hosted a live UNO tournament featuring the 100T creators that drew over 50k concurrent viewers and was the most watched stream during the Super Bowl.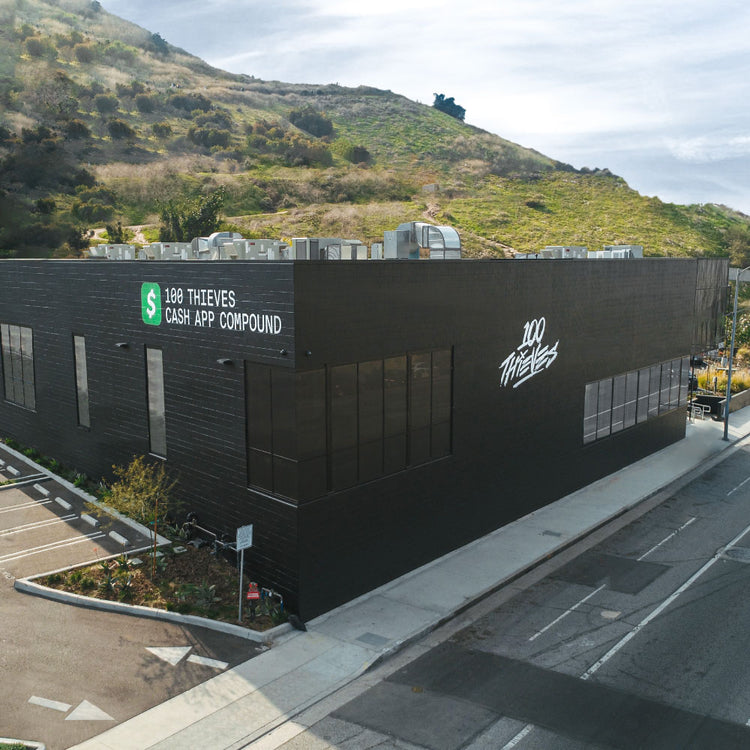 100 Thieves Cash App Compound Opens
100 Thieves opens the Cash App Compound - its new HQ and the largest Esports facility in the US.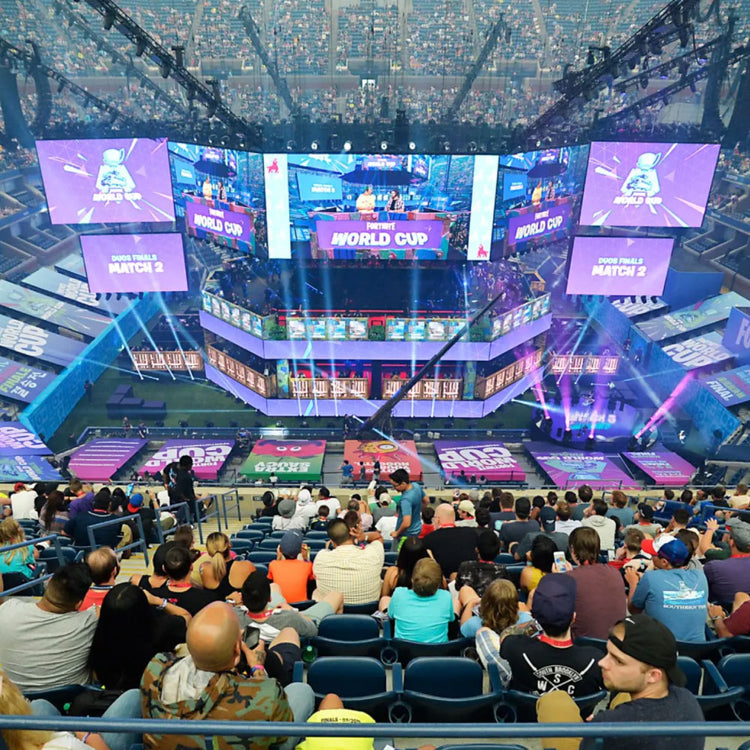 100 Thieves' team of 5 wins over $2.7M at Fortnite World Cup
100 Thieves Fortnite team of five players win over $2.7M in the Fortnite World Cup.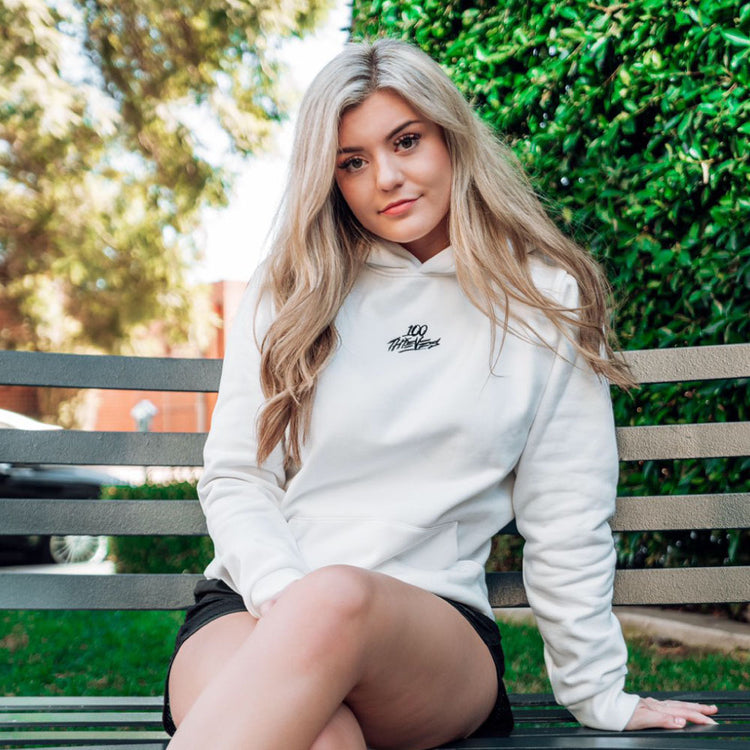 BrookeAB Joins 100 Thieves
One of streaming's fastest growing woman creator, BrookeAB signs on with 100 Thieves!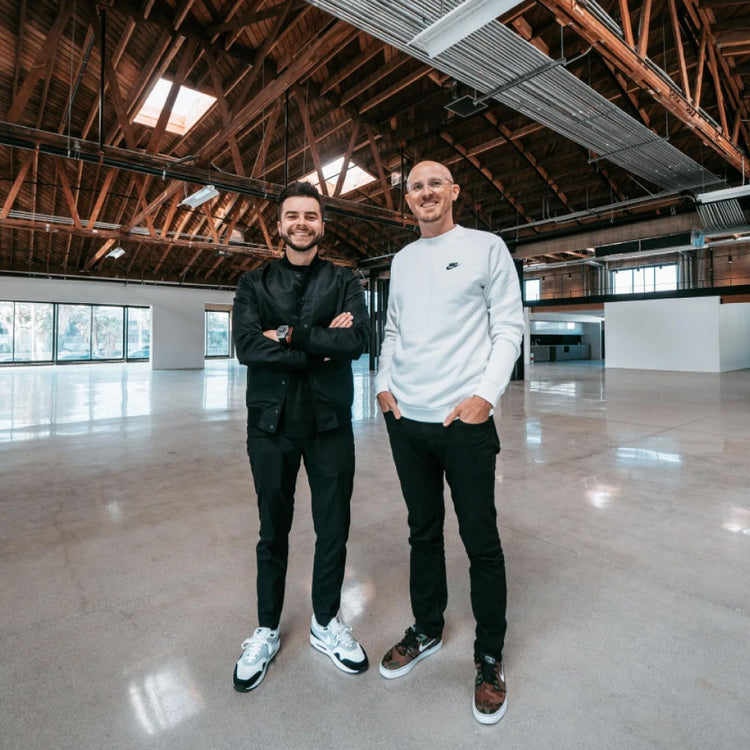 100 Thieves Raise $35M in Series B
Led by Artist Capital Management, 100 Thieves raise $35M in their Series B - a significant vote of confidence to the organization.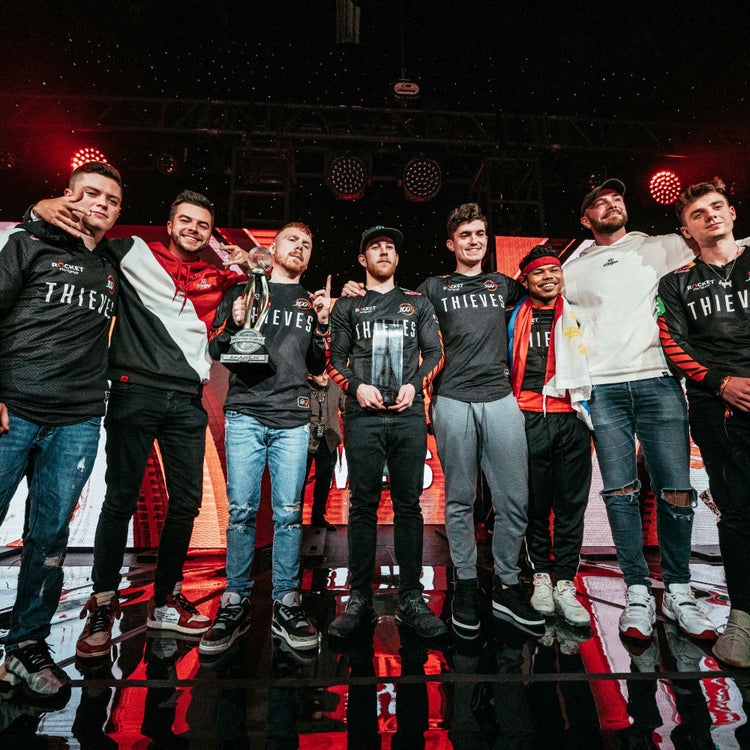 100 Thieves wins Call of Duty London & Anaheim Championships
100 Thieve Call of Duty Team crowned as champions in two separate events - their first major championship wins.
Six Sold Out Apparel Drops in 2018
100 Thieves sells out six apparel collections, each in under 20 minutes, announcing ourselves as not just a team but also a successful lifestyle brand.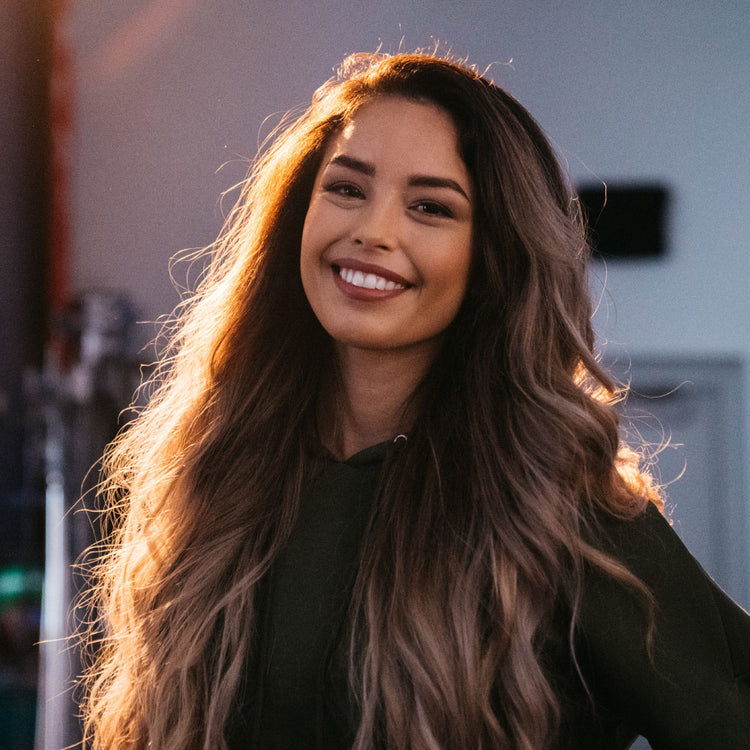 Valkyrae Joins 100 Thieves
Fortnite's most popular woman creator and streamer Valkyrae joins 100 Thieves!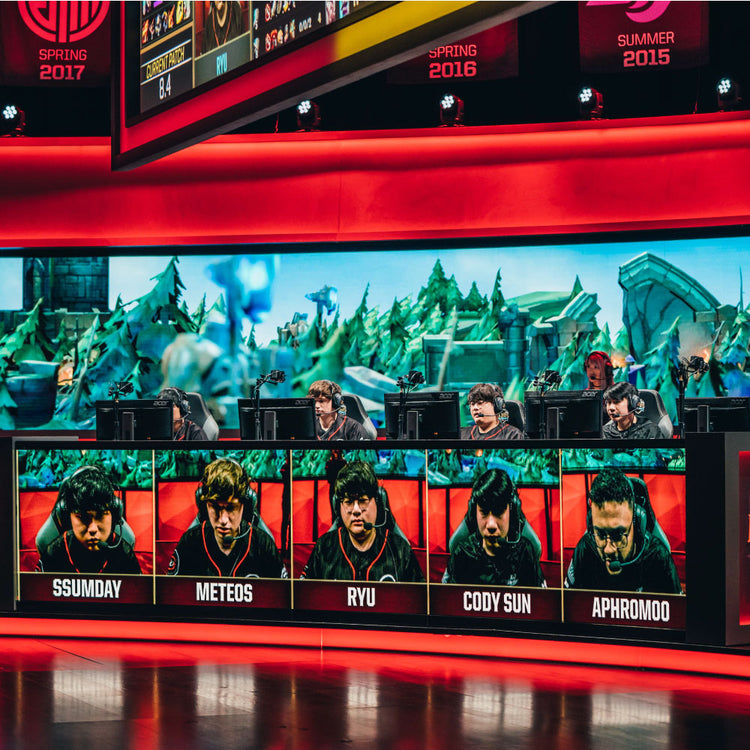 League of Legends Team makes it to NA Grand Finals
Within their first year of competition, 100 Thieves makes to the Spring Finals in Miami.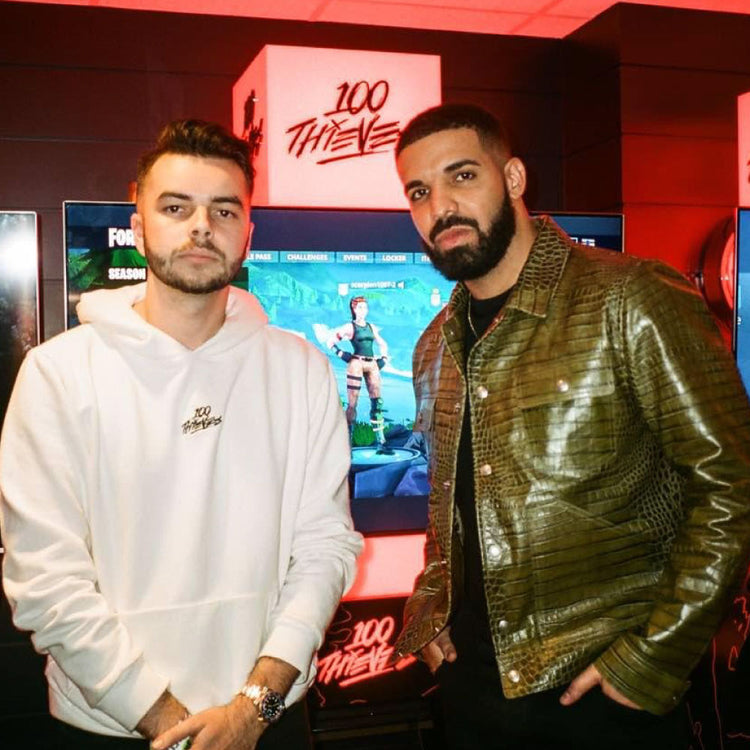 100 Thieves closes Series A, led by Drake & Scooter Braun and VCs
100 Thieves close their Series A, led by Drake & Scooter Braun with participation from notable VC's and investors including Sequoia Capital.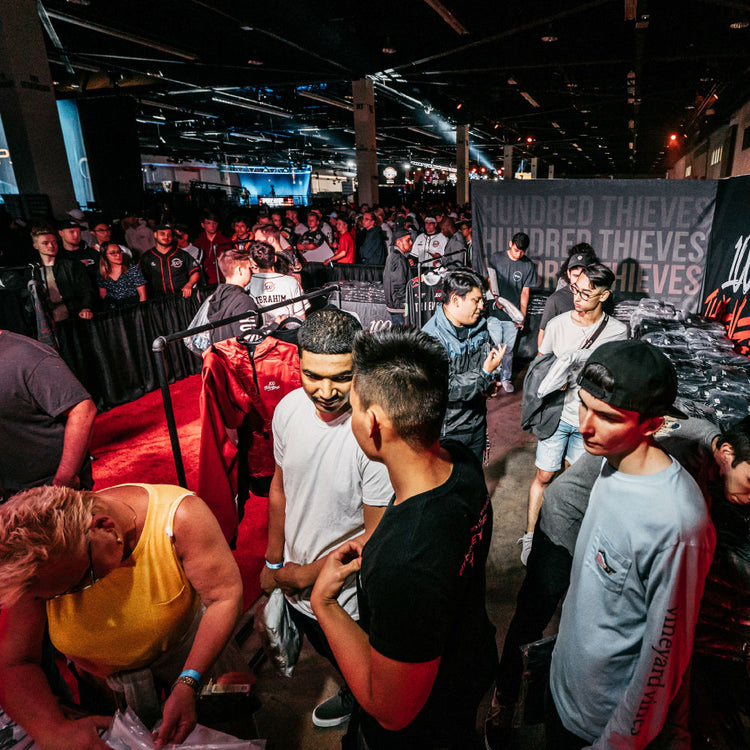 100 Thieves named Top 12 most Valuable Esports Franchise Globally
Forbes named 100 Thieves as one of the 12 most valuable esports franchises globally, with a valuation of $90M.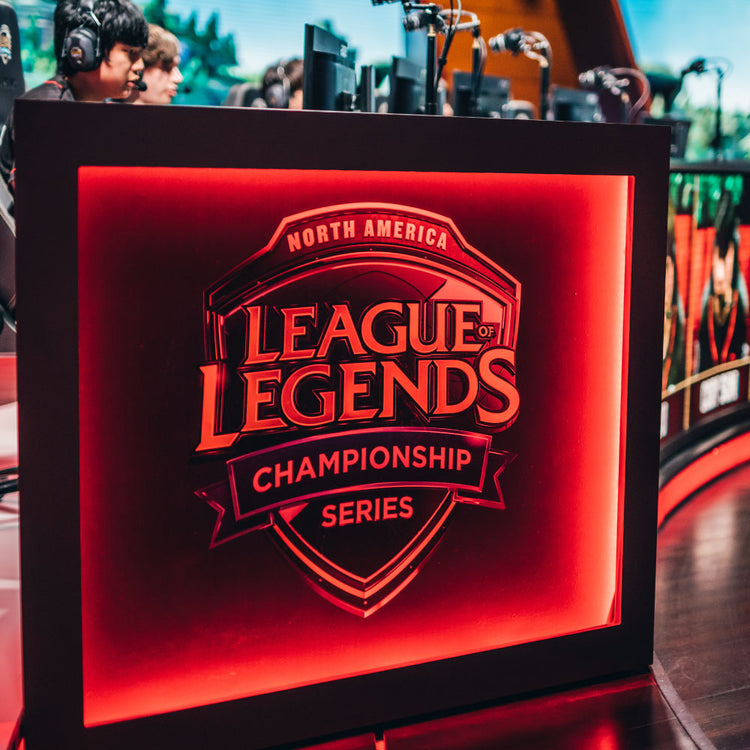 100 Thieves joins North America League of Legends Franchise
Inspired and designed around the titular anime IP, this collaboration built the Attack on Titan universe into the world of gaming with a 13 piece apparel collection and a larger-than-life pop-up event.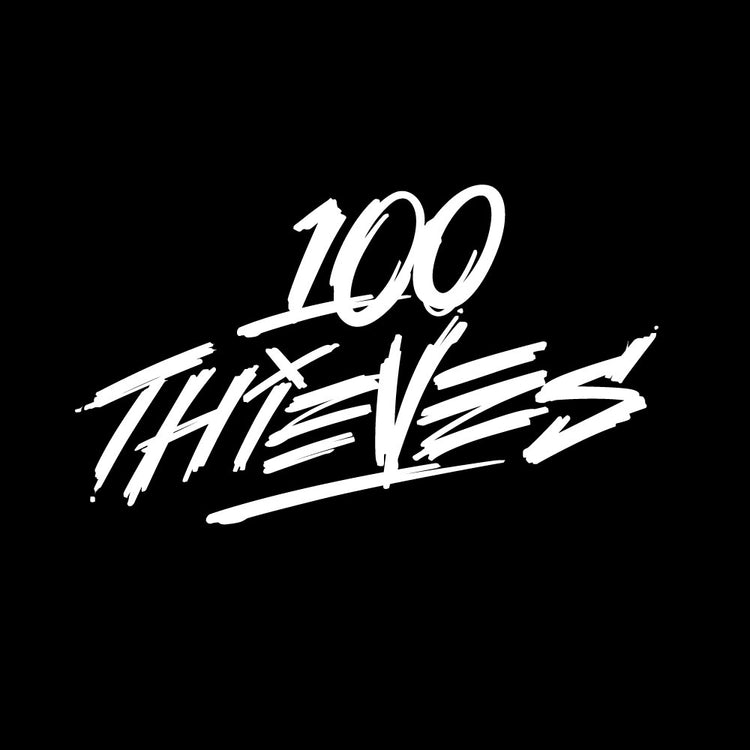 100 Thieves Founded by nadeshot
100 Thieves was founded by Matthew "Nadeshot Haag".
Our Partners
Our Brands
100 Thieves is home to brands designed to disrupt the industries they compete in.
100 Thieves Apparel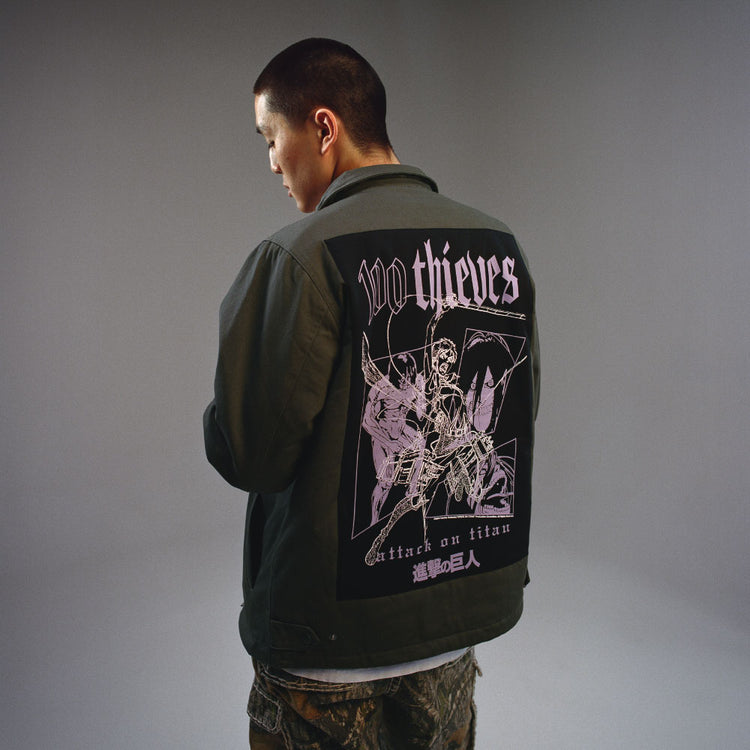 Awarded Esports Apparel of the Year for 2022 and 2023, with over 20 sold out collections, 100 Thieves is the undisputed streetwear and gaming apparel for this generation.
Shop Apparel
Higround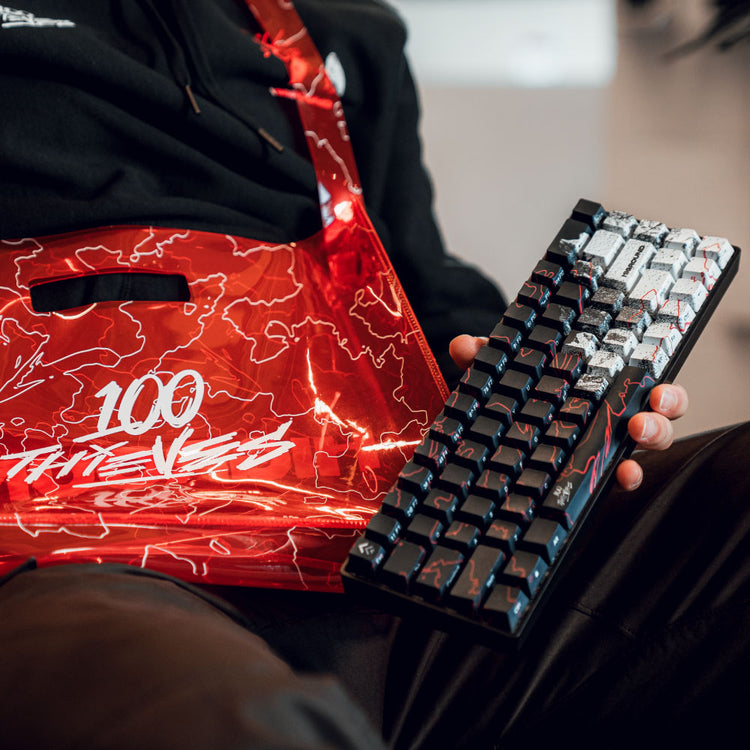 Higround is a lifestyle and computer peripheral brand that seeks to be the expression of elevated gaming culture.
Visit Higround
Juvee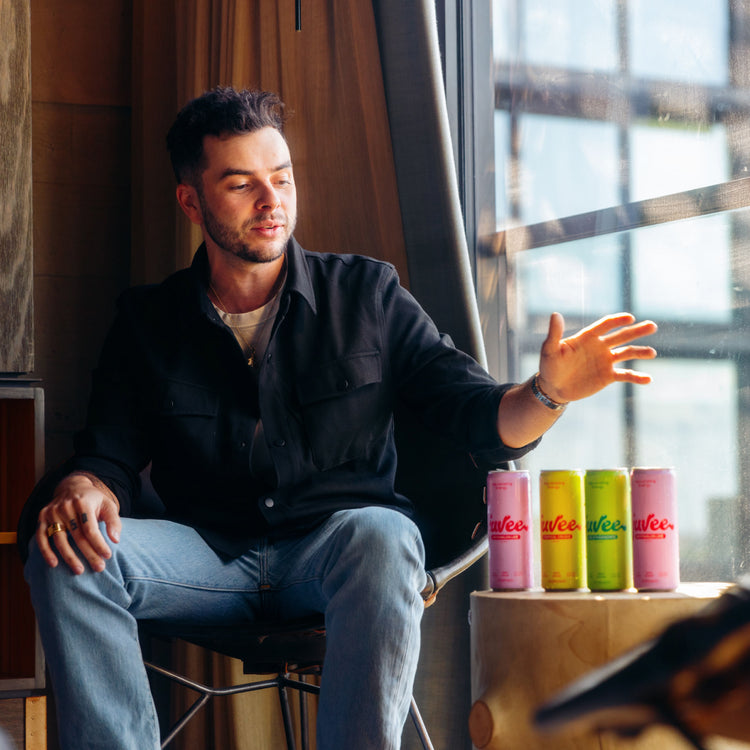 The rejuvenating energy drink, Juvee was created by Nadeshot and Sam Keene to power your play!
VISIT Juvee
Project X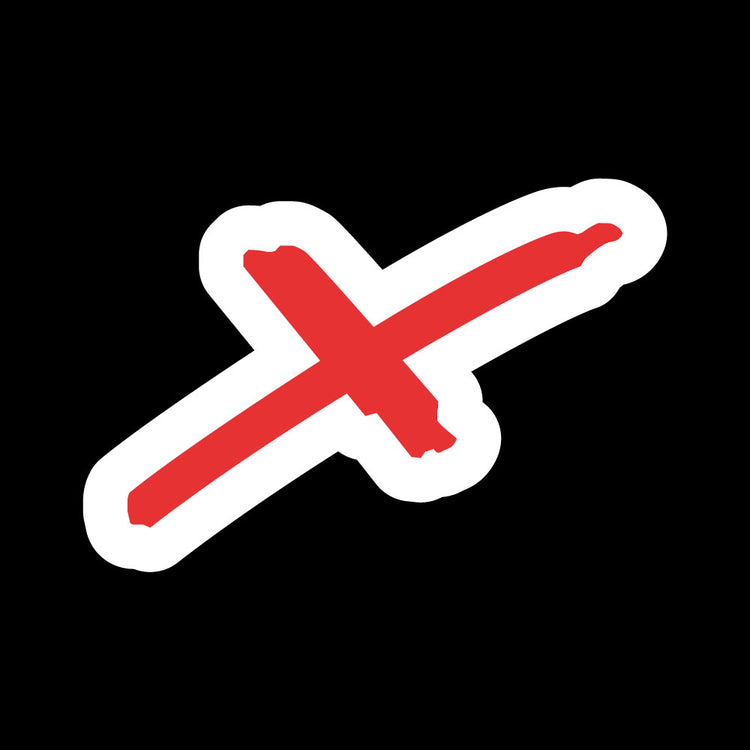 Project X is the new video game under development by 100 Thieves.
Visit Project X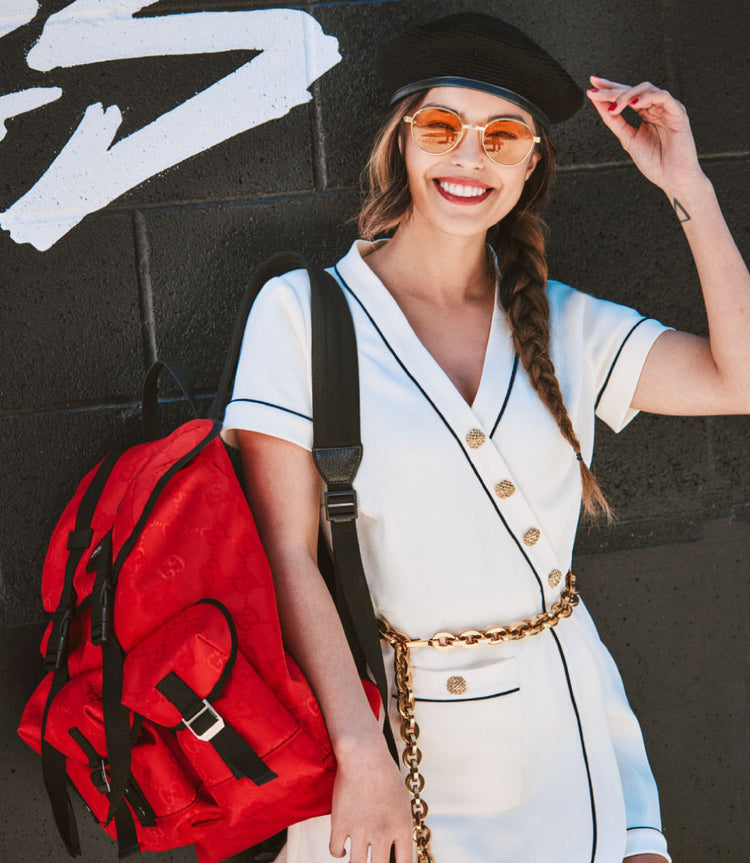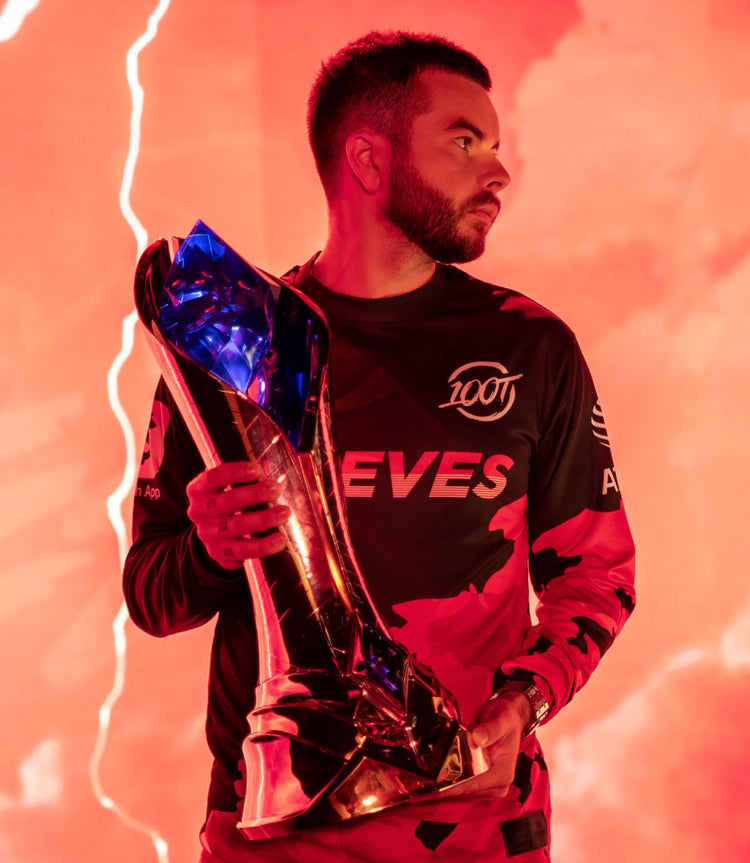 ABOUT MATTHEW "NADESHOT" HAAG
Matthew Haag, also known by his in-game name Nadeshot, is a retired professional Call of Duty player. Matthew achieved many accolades during his career: he was sponsored as a Red Bull Athlete, named Best Esports Player at the Game Awards, Gold Medalist Winner at the X-Games, recognized as 30 under 30 for being one of the most influential players in the gaming industry, and of course, winning seven major titles, including World Champion.
Nadeshot garnered widespread press and publicity, including a feature article in The New York Times; "Mr. Haag is the face of the growing business of video games as a spectator sport." In 2022, Nadeshot was named Esports Personality of the Year by the Esports Awards.
Now five years into 100 Thieves, Nadeshot still retains his finger on the pulse of gaming culture.
Owners
MATTHEW HAAG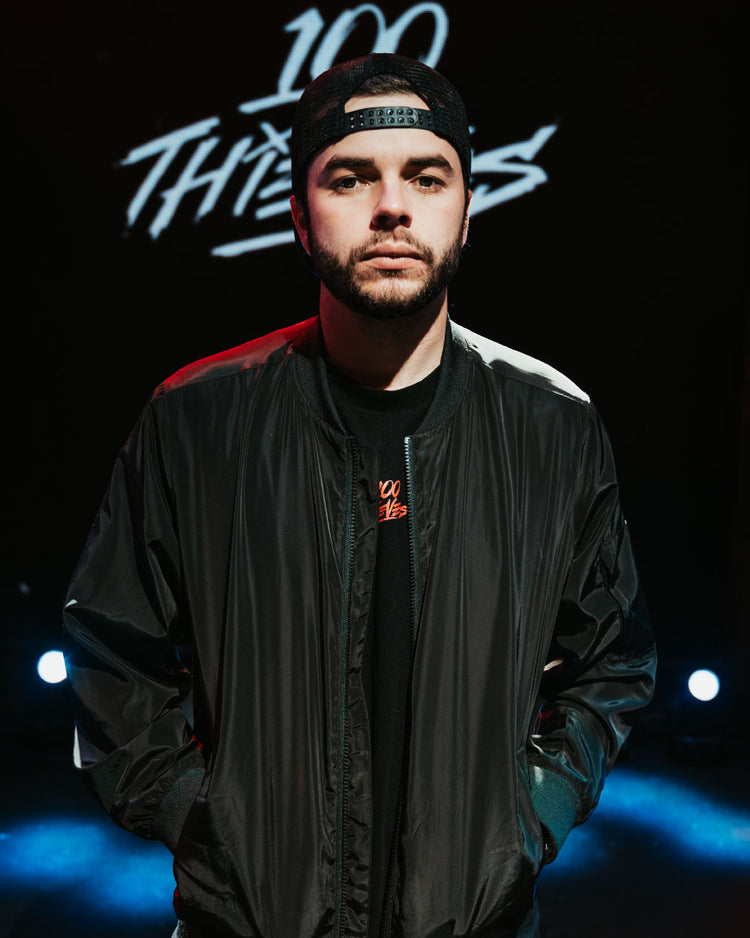 Rachell Hofstetter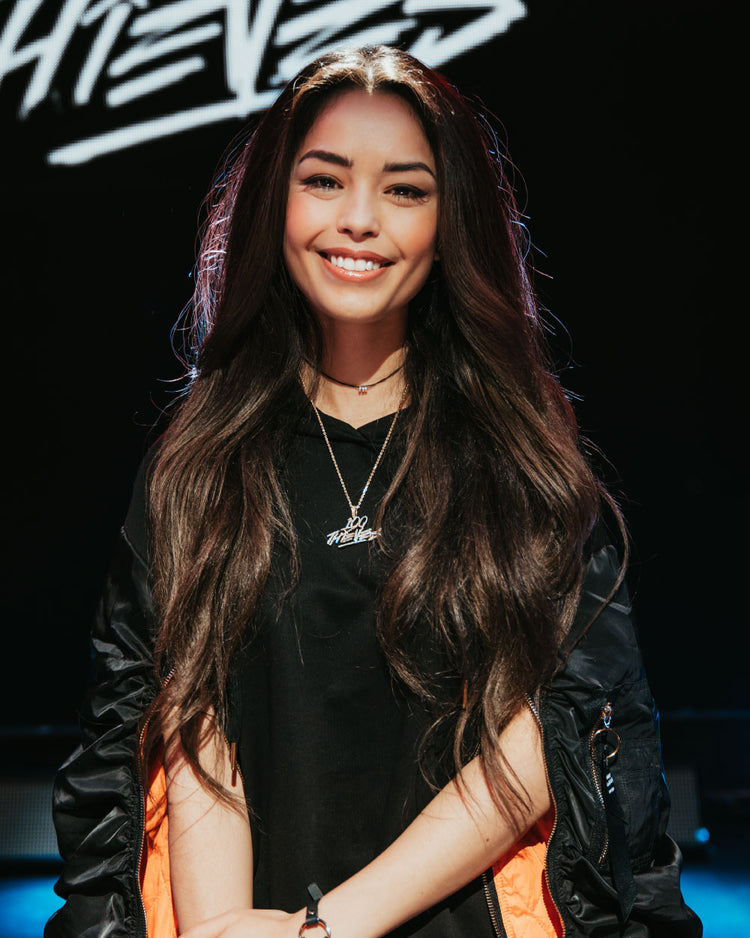 Jack Dunlop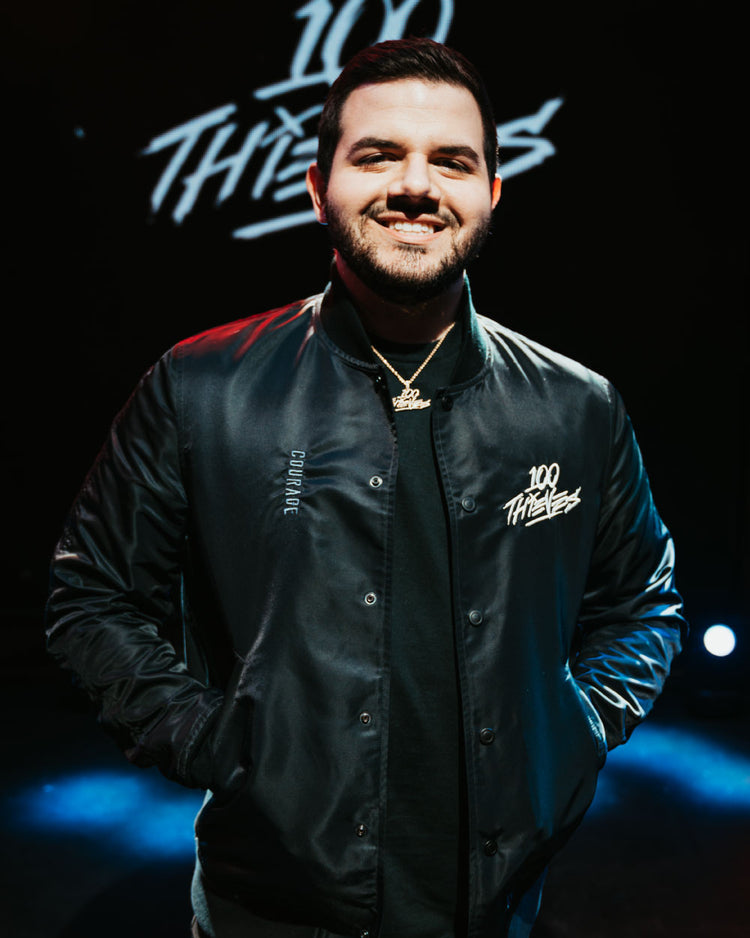 DRAKE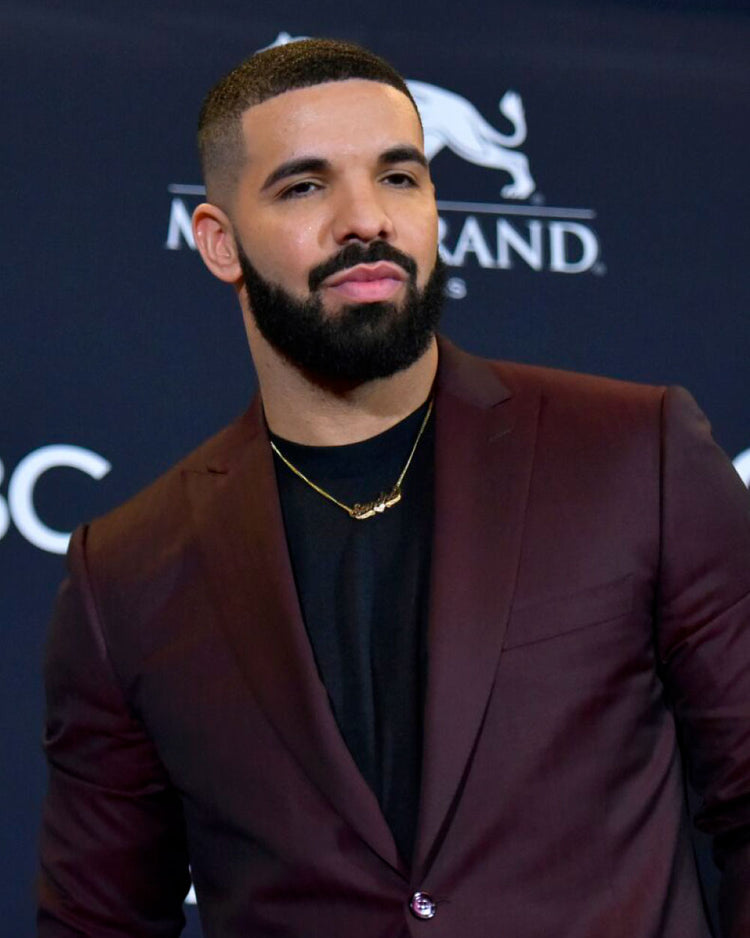 SCOOTER BRAUN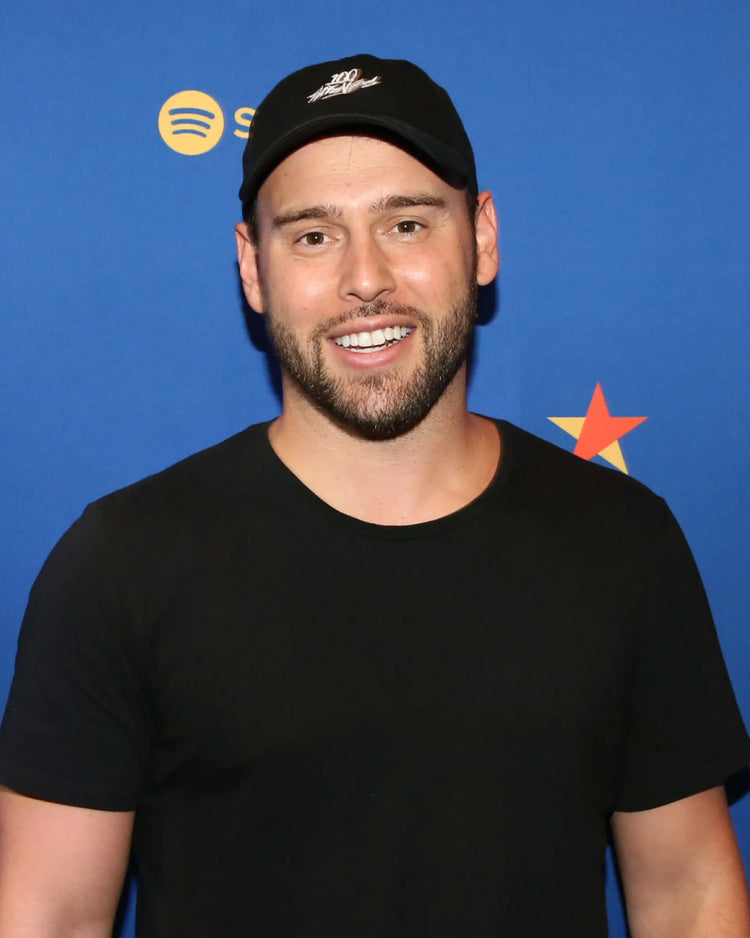 DAN GILBERT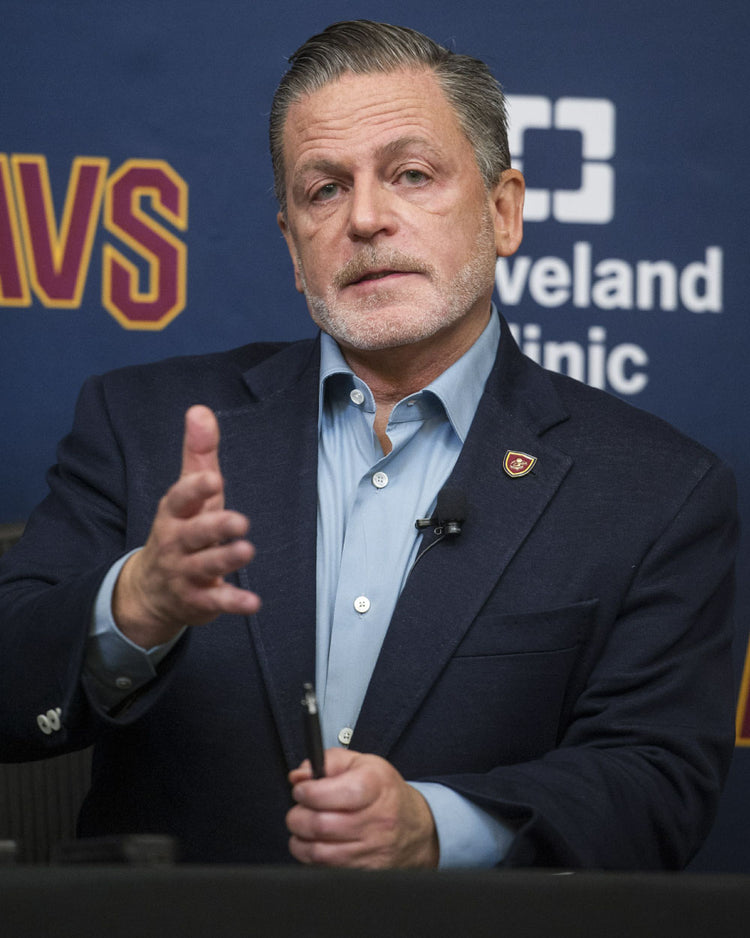 Choosing a selection results in a full page refresh.