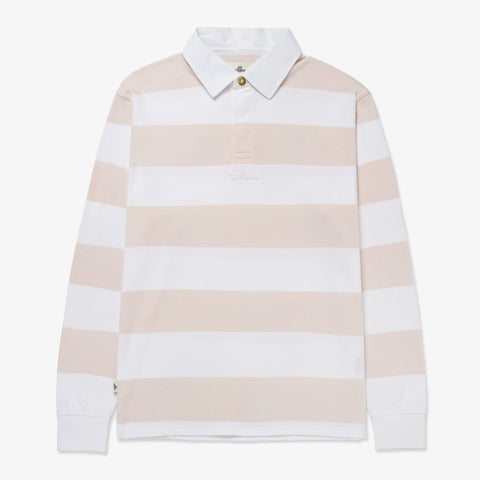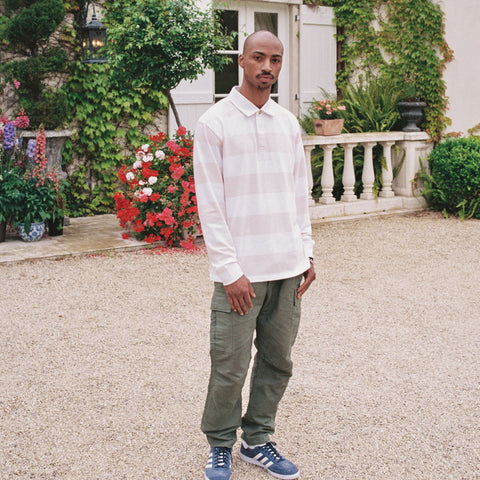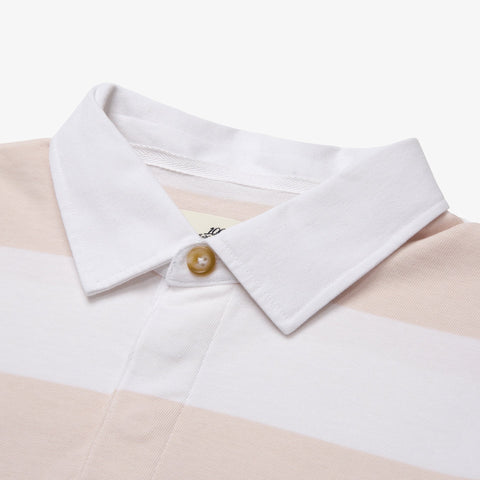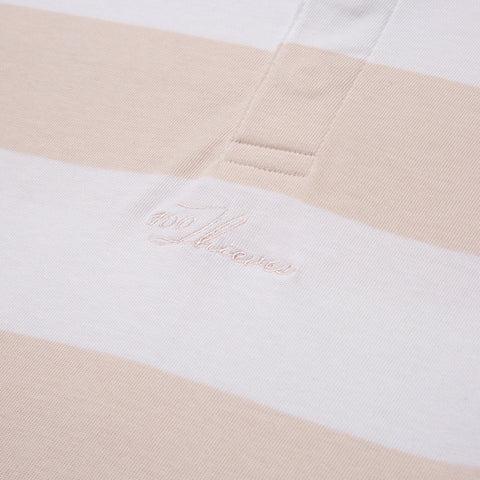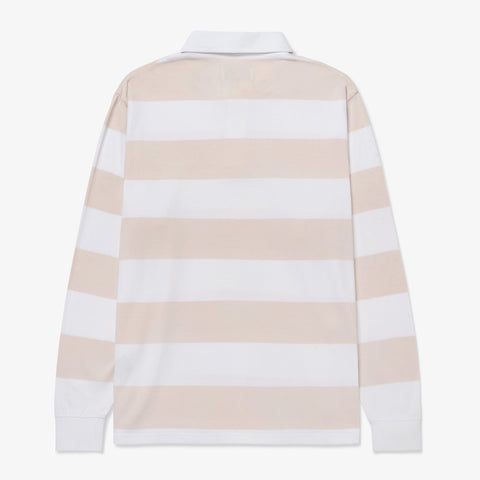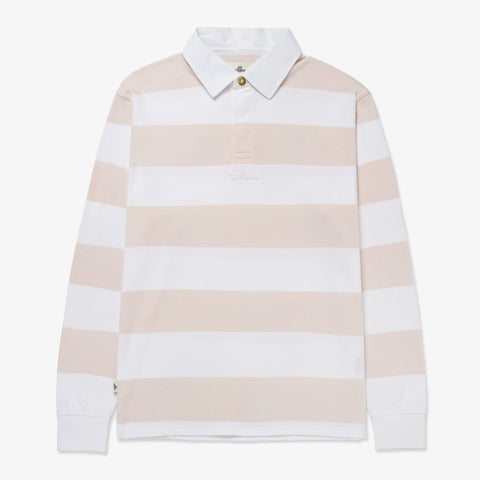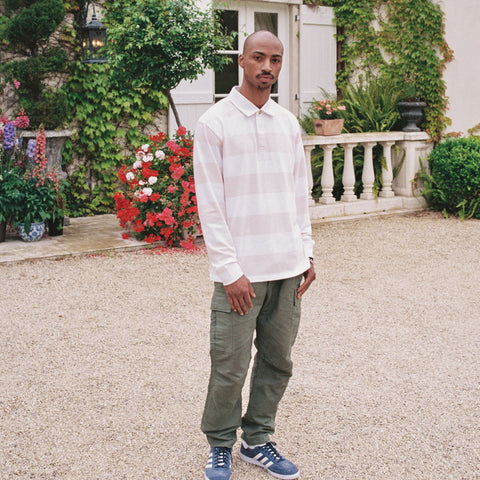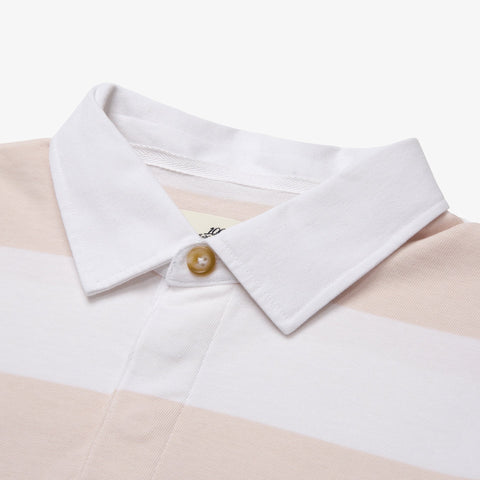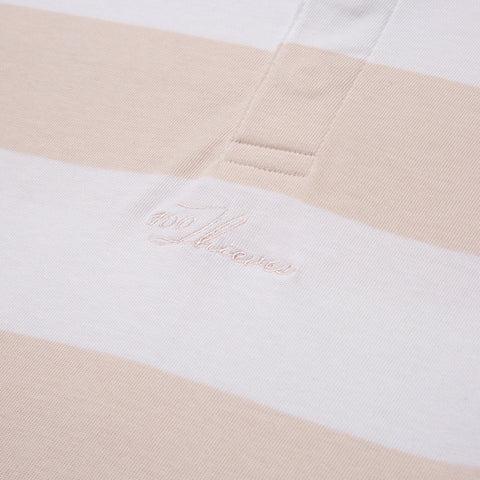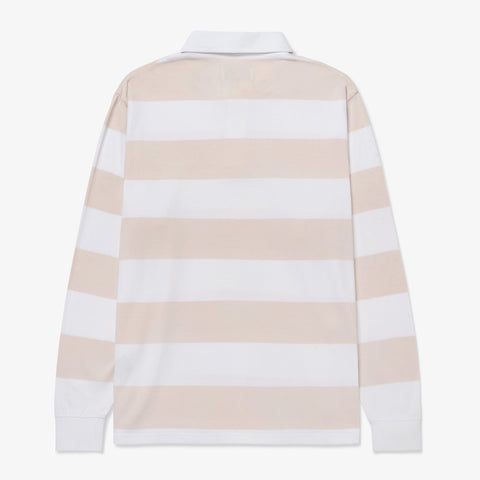 Introducing the HairpinYarn-Dyed Rugby. This premium rugby shirt features a meticulously embroidered chest logo, showcasing our signature style. The twill collar and button placket entry add a touch of sophistication, while the yarn-dyed stripes create a timeless aesthetic. Complete with ribbed cuffs for a comfortable fit, this rugby is a must-have for any 100 Thieves fan. Elevate your wardrobe with the Hairpin Yarn-Dyed Rugby and embrace the spirit of the Monaco Collection.
Features:
- 100% Cotton rugby in a light weight custom yarn-dyed stripe
- Embroidered "THIEVES" logo below placket
- Twill Collar
- Button placket entry
- Ribbed Cuffs

LIMIT 4 PER CUSTOMER
FOR ALL INTERNATIONAL ORDERS, CUSTOMERS WILL BE RESPONSIBLE FOR ANY ADDITIONAL LOCAL CUSTOMS FEES AND DUTIES.
NOTE: WE WILL BE UNABLE TO ACCEPT RETURNS OR EXCHANGES FOR THIS ITEM.